'Threat to Europe': Russian lawmakers blast US decision to supply lethal weapons to Ukraine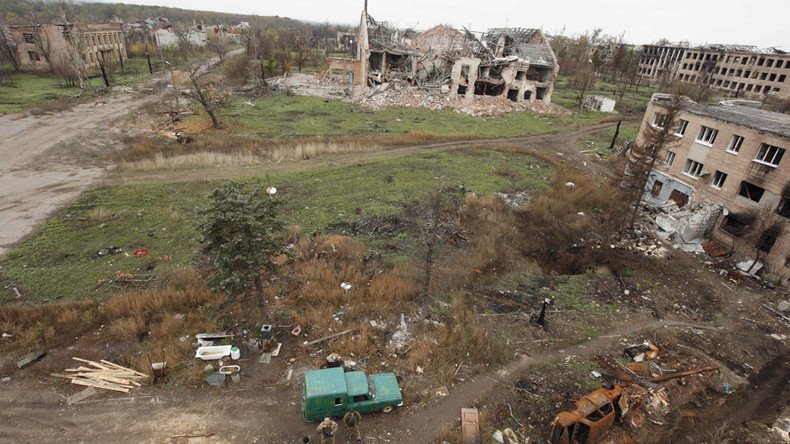 Senior Russian lawmakers have stated that the US decision to provide Kiev with lethal defensive weapons was a crucial blow to the Minsk accords and a threat to the security of the whole of Europe.
The head of the lower house Committee for Defense and former commander of the Russian Airborne Troops, Vladimir Shamanov, told Interfax that in his view the move was proof of US intentions to destabilize the situation near Russia's western borders. Shamanov also stated that the increase in the size and intensity of training of US tactical groups in Europe was contributing to higher tensions in the region.
Deputy head of the upper house Committee for Defense and Security, Frants Klintsevich, called the US steps aimed at boosting the capabilities of its own and allied military contingents in Europe a reaction to Russia's success in Syria.
In comments to RIA Novosti, Klintsevich also stated that by providing military aid to Kiev the US was greatly increasing the risk of a new round of military conflict in Ukraine. "Of course the [US] Congress members must understand that the supplies of lethal weapons to Ukraine would destroy the Minsk agreements at the very second they start. Extending $350 million in military aid to Kiev is a direct call for them to start a full-scale war in Donbass [in eastern Ukraine]," the senator said.
"They ignore not only Russia's opinion on the subject but also those of their own allies, first of all of the nations that participated in the Normandy format – Germany and France. I would say that they are consistently implementing the same old idiom: 'America above all.' For the USA, interests of all other nations are simply non-existent," Klintsevich noted.
He added that the issue could be raised at the forthcoming meeting between Russian President Vladimir Putin and his US counterpart, Donald Trump, at the APEC summit. "In my opinion the main issue at this meeting must be the situation in Europe where the danger of explosion is visibly increasing, all thanks to US efforts."
On Wednesday, the US Congress approved the draft of the national defense budget that authorizes $350 million to provide security aid to Ukraine, including defensive lethal assistance. In addition, the draft bill envisages allocations of $100 million in military aid to the Baltic countries.
Russia has previously criticized these plans as a potential threat to stability and security in Ukraine and neighboring countries. "We have expressed our clear and unambiguous position on this issue that such a decision would not promote resolution of the conflict in eastern Ukraine. And as for the de-escalation of tensions… We do not know the US position on this issue yet," Kremlin press secretary Dmitry Peskov told reporters in mid-September.
You can share this story on social media: