Russian newspaper plans to arm journalists following knife attack on radio host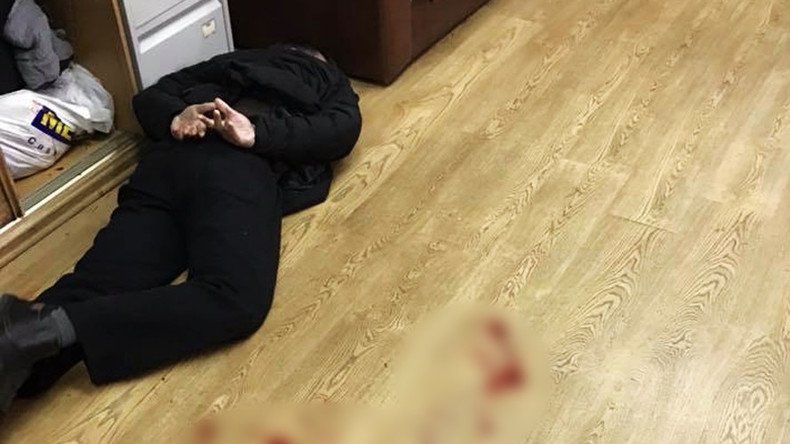 The editor-in-chief of Russian newspaper Novaya Gazeta has said he plans to arm workers with non-lethal weapons after recent attacks on journalists, including the stabbing of a radio talk show host earlier this week.
"They have left me no other options. I would send some of my staff to study [how to use guns], we will sign an official contract with the Russian Interior Ministry," editor-in-chief Dmitry Muratov said in an interview with Echo of Moscow radio. "We will order and buy some non-lethal pistols, obtain licenses for them. We will also provide reporters with other security means, I would prefer not to describe them right now," he added.
Russian law allows citizens to carry special non-lethal pistols modified to fire over-bore caliber rubber bullets, commonly known in the country as "traumatic guns."
"I am responsible for our staff. Maybe I will later regret these words, but I plan to arm our staff members. I have no other way [to protect them], we have been through a great many attacks ," the editor added.
When asked to give examples of such attacks, Muratov mentioned the murders of Anna Politkovskaya, Natalya Estemirova and Igor Domnikov, as well as assaults on Oleg Kashin, Yuliya Latynina and Yelena Kostyuchenko, and the murder of opposition politician Boris Nemtsov.
He said that the Russian authorities were not responsible for these crimes, but it was their responsibility to solve them. "When such attacks are not solved people start getting a feeling of impunity," the journalist stated. Some of the cases mentioned by Muratov, such as the killing of the Chechen rights advocate Natalya Estemirova, are still at the investigation stage, while others, such as the killing of Anna Politkovskaya and Boris Nemtsov, have ended in trials.
On Monday this week, an attacker armed with a knife and pepper spray forced his way into the offices of the Echo of Moscow radio station and stabbed one of its talk show hosts, Tatyana Felgengauer, in the neck. The journalist survived, but remains in hospital. The attacker was detained and charged with attempted murder. During initial questioning he told investigators that he was a dual national of Russia and Israel and that the victim had tormented him via a "telepathic connection" since 2012, yet he had no intention of killing her.
On Wednesday, Felgengauer's lawyer, Sergey Badamshin, told Interfax that to his knowledge, investigators were looking into two main possibilities – an assault caused by psychological problems of the attacker, and "a pre-planned action using a specially prepared person," but gave no further details on the latter.
On Thursday, the PR department of the Kalashnikov corporation – one of the major producers of firearms in Russia – released a statement promising a 10-percent discount to journalists who decide to purchase a non-lethal gun from the company's web store. It also said that Kalashnikov's experts would provide free advice to any reporter on the proper use of non-lethal weapons, if required.
You can share this story on social media: