'Stick with Iran deal,' Russian senators urge US colleagues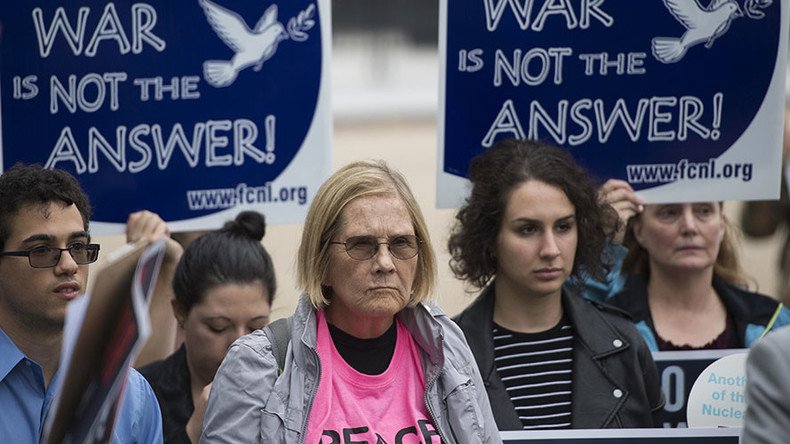 The upper house of Russia's parliament has prepared a statement urging the US Congress, as well as parliaments of other Western nations, to apply maximum effort for the nuclear deal with Iran to remain in force.
"The Federation Council [the official name of chamber] addresses the US Congress members with an urgent request to use all available resources and prevent the extremely dangerous situation. The parliaments must use the influence on political leaders of their countries in order to keep in force the historical deal concerning the Iranian nuclear program," reads the text of the draft statement, as quoted by RIA Novosti.
The Russian senators also note that the agreement on the Iranian nuclear program is important because it greatly contributed to the global regime of non-proliferation of nuclear weapons. It also established and tested an algorithm that could be used in similar scenarios, such as, for example, the situation with North Korean nuclear research.
"At present time the implementation of this agreement is under threat of complete failure because of US President's Donald Trump's declared strategy concerning Iran that stipulates Washington's unilateral actions that violate the Joint Comprehensive Plan of Action (JCPOA) up to full cancelation of US participation in it," the senators wrote in the draft statement.
They also noted that the US withdrawal from the action plan would very likely prompt some reciprocal action from Iran, undermine this state's trust in Western powers' ability to honor their agreements and throw the situation the Iranian nuclear program back decades.
Earlier this month, Trump allowed for the possibility of total termination of the Iran nuclear deal. Trump said in a cabinet meeting while talking about the Iran nuclear agreement, "We'll see what phase two is."
"It might be a total termination. That's a very real possibility."
Trump also opted to not certify the 2015 nuclear deal, which does not formally terminate it, but also prevents its fully-fledged execution. The move drew sharp criticism from other signatories.
Iranian Foreign Minister Javad Zarif has warned that Trump's disavowal of the deal would only harm Washington's credibility, adding that Tehran wouldn't walk away from the deal, and nor would the other parties. Speaking on behalf of the IAEA (International Atomic Energy Agency), the German chancellor, British prime minister and French president, French Foreign Minister Jean-Yves Le Drian told reporters that he hoped "that Congress does not put this accord in jeopardy."
On Friday last week, Russian Foreign Minister Sergey Lavrov said breaking up the Iranian deal would jeopardize global security.
"Restoring the UN Security Council sanctions [on Iran] is out of the question," he added.
The upper house's Committee for International relations approved the text of the statement on Monday and the vote on it is scheduled for Wednesday.
You can share this story on social media: