Navalny detained in Moscow over violations of public rallies law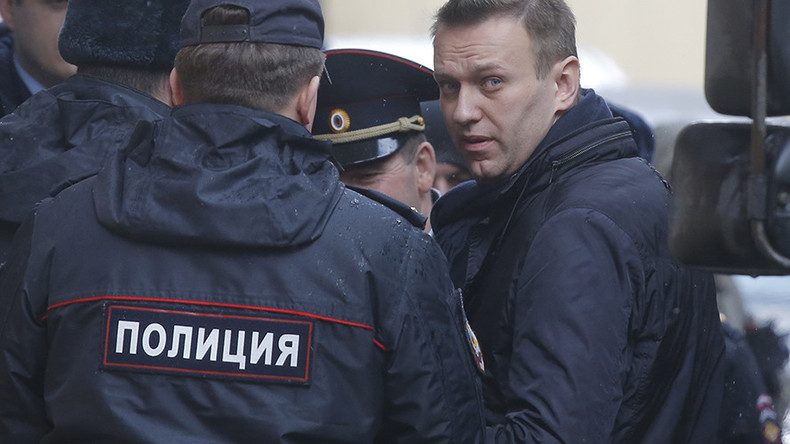 Russian anti-corruption blogger-turned-opposition politician Aleksey Navalny was detained by police in Moscow as he headed to the city of Nizhny Novgorod to take part in an unlicensed street rally.
The Moscow Police Directorate told RIA Novosti on Friday that Navalny had been detained "over repeated calls for participation in an uncoordinated public event." They police also asked all citizens who would be reading this report "not to react to provocations and abstain from participation in uncoordinated events."
Read more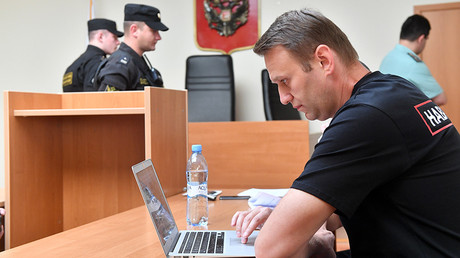 Navalny himself confirmed his detention on Friday morning by posting a video on his Instagram account. He wrote that the police were taking him to a local station for questioning.
A rally by Navalny supporters in Nizhny Novgorod, initially scheduled on Friday, had been canceled because of another event taking place on the same city square at about the same time. On Wednesday, the city directorate of the Interior Ministry issued a warning to citizens, telling them to abstain from taking part in the event and warning that those who do can face responsibility as prescribed in the law.
Organizing a public rally is a civil offence in Russia punishable with up to 30 days of administrative detention. Navalny had been previously detained and tried for such actions. The latest such incident took place in July. A judge sentenced Navalny to 30 days behind bars for participation in an unlicensed rally, but the sentence was soon shortened to 25 days.