Putin to make November announcement of his participation in 2018 presidential race – report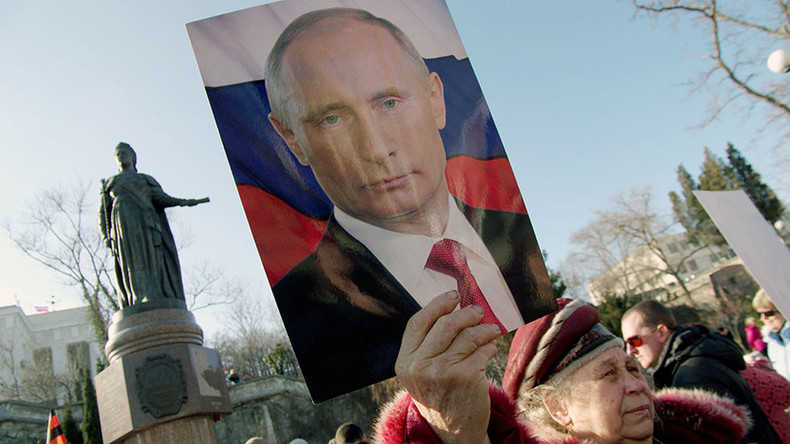 Russian leader Vladimir Putin will announce his participation in the 2018 presidential race in November of this year, becoming a technically independent candidate in late December or early January, according to Kommersant.
The influential business daily quoted two unnamed sources close to the Russian presidential administration and one inside source as saying that several special meetings dedicated to the upcoming presidential polls were held last week and it was decided that Vladimir Putin's nomination as presidential candidate will be spread over two stages.
Read more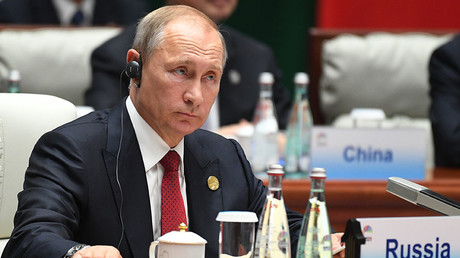 Starting in November the first stage will, according to the sources, involve Putin agreeing to run for a new term. The announcement will be made during a televised event similar to the annual one at which the president answers various questions from the public.
After this, the president will take part in a number of public events in early November, such as the "Community" forum organized by the Russian Public Chamber, the Russian Day of People's Unity marked on November 4 and the centenary of the Bolshevik Revolution that will be marked on November 7.
The second stage will include the technical procedures connected with Putin's nomination as a presidential candidate and these will be delayed for as long as possible to make the campaign short and effective, the sources said. Under Russian law, the presidential elections must be announced no sooner than 100 days and no later than 90 days before the scheduled date. This will most likely be March 18 – the anniversary of Crimea's reunification with Russia – and this would put the date of announcement between December 7 and 17. No later than 20 days after this – or by January 6, whichever is sooner – the Central Elections Commission must register a group for the election campaign of each candidate.
Kommersant's sources also said that most likely Vladimir Putin will run as an independent. It is still possible that members of the United Russia party will help to collect signatures of supporters required for this move, but they will do it as independent private persons and members of Putin's elections HQ.
Read more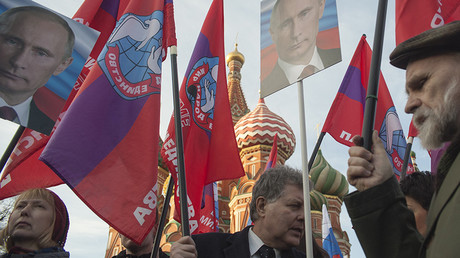 Putin and his press secretary, Dmitry Peskov, have repeatedly faced questions about a potential next term, but both have always said it is too early to discuss the issue. On Tuesday, Peskov also told reporters that Kommersant's piece was more of a guessing game in which political scientists were "counting rosary beads of hypothetical possibilities" and again emphasized that no decision had been taken on the subject.
In early August, the president made a statement that the mass media perceived as a possible indication that he will run again in 2018. Putin was answering a question from a group of villagers in the Siberian Republic of Buryatia via a TV link, organized during the president's visit to the eastern regions of Russia. A group of villagers asked him to register as a candidate in the next presidential elections and Putin promised that he would think about doing so.
However, in early September Putin again evaded the question about his plans for the 2018 elections, adding that he did not want to reveal them because "as soon as they announce election campaigns in our country everyone immediately stops working."
So far, three Russian politicians have announced that they intend to run for the presidency – the founder of the liberal Yabloko party, Grigory Yavlinsky; the head of the nationalist LDPR, Vladimir Zhirinovsky; and anti-corruption activist Aleksey Navalny. The latter, however, is technically barred from running under Russian law because he is currently serving a five-year suspended jail sentence that will not have expired by the time of the next election.
The largest opposition party – the Communist Party of the Russian Federation (KPRF) – has not yet announced its candidate; nor has the majority party in parliament, United Russia.