Almost half of Russians want end to military operation in Syria, poll shows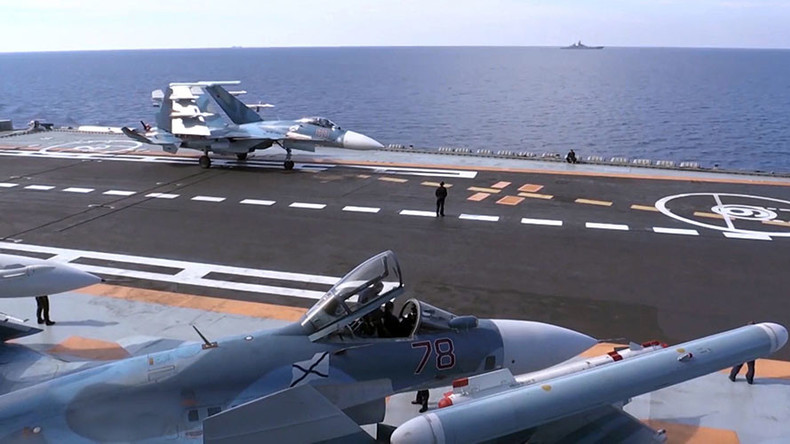 Nearly half the Russian public currently want the operation conducted by the country's Air Force in Syria wrapped up, with only a third of respondents saying that the strikes on terrorists ought to be continued, an independent pollster reports.
According to public opinion research conducted by the Levada Center in mid-August this year, 49 per cent of Russians think that the government should end the counter-terrorist operation that the Russian Air Force is conducting in Syria. 30 per cent of respondents said that they support the continuation of the strikes and 22 per cent said they did not have a solid opinion on the issue.
In the same survey, 18 per cent of Russians said that they were closely following developments in Syria, 56 per cent said they followed the main news without getting into details and 26 per cent told the pollsters that they were not keeping track of these events.
32 per cent of respondents said they feared the escalation of the conflict and its turning into the "new Afghanistan" for Russia; 40 per cent considered such developments extremely unlikely and 11 per cent completely ruled them out. 10 per cent said they could not answer the question, while seven per cent said "I am not interested in this."
A similar research conducted by Levada Center in October last year showed that 52 per cent of Russians approved of their country's involvement in the Syrian conflict and 26 per cent said they had a negative or sharply negative attitude at that time. 22 per cent couldn't answer the question about their personal views on the subject. Those who thought that Russia should continue the operation and those who thought that airstrikes should be stopped were divided – 49 per cent against 28 per cent respectively – with 23 per cent finding the question too difficult to answer.
In addition, last year 48 per cent of Russians feared that the aggravation of relations between Russia and the West caused by the on-going crisis in Syria could develop into a global military conflict. 42 per cent estimated the probability of such a development as low or very low. At the same time, 35 per cent of respondents said that if they considered it possible that Russia and the West would eventually find a mutually acceptable solution to the crisis and 39 per cent evaluated the probability of this as low or very low.
In 2015 support for the Russian anti-terrorist operation in Syria exceeded 70 per cent and almost half of those asked agreed that it was right for Russia to support the government of Syria's democratically-elected President Bashar Assad.
Russia first deployed an air force contingent in Syria in 2015, after receiving a request for military help from the Syrian government, which continues to battle Islamic State (IS, formerly ISIS/ISIL) and affiliated groups. Russian war planes began launching airstrikes on terrorists in Syria on September 30, 2015. Their work has aided the Syrian military in achieving considerable success in driving jihadist forces out of the country.
On March 14, 2016, President Vladimir Putin ordered a partial withdrawal of Russian forces because they had achieved all of the objectives that had been initially set for them in Syria.
The remaining group of Russian combat jets continues to strike terrorist positions.
In October 2016 the Russian parliament ratified an agreement which Putin signed to place the Russian Air Force base in the Syrian Republic on an indefinite basis. Russia has also deployed special forces and anti-aircraft systems to the area to protect the base from attack.