Defense Ministry rejects claims of war games threat to western neighbors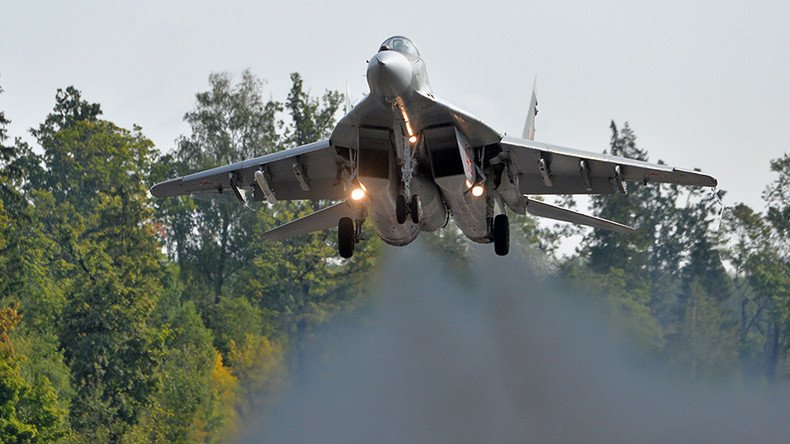 The Russian deputy defense minister has described the upcoming Zapad-2017 military exercises as purely defensive and blasted as a "myth" any allegations that they could be used as a basis to invade neighboring countries.
"I would like to emphasize that apart from its anti-terrorist components, the Zapad-2017 (West-2017) exercise is of a purely defensive character," Lieutenant-General Aleksandr Fomin told reporters on Tuesday.
"For several months major mass media outlets around the world have been disturbing the public with myths about the Russian military threat. Politicians followed suit. They invent the most unbelievable ways for the events to develop, some even allege that Zapad-2017 could become a launchpad for a future attack with subsequent occupation of Lithuania, Poland or Ukraine. None of these paradoxical theories has anything to do with reality, as has been repeatedly stated by Russian and Belarusian officials," Fomin said.
He also noted that the location for the exercises, in Belarus and western Russian, was not significant for the scenario of the drills. "According to our estimates, the situation described in the scenario can develop in any part of the world," he said.
Fomin told the press that both Russia and Belarus had duly warned OSCE member states about the plans to hold joint military exercises, and had invited international monitors to the event.
"These are ordinary, pre-planned joint exercises, not some sort of aggression as they are presented by certain nations. I think all these discussions and fearmongering make little sense. Everything will be open and friendly, as usual," he stated.
The Russian comments came soon after the US special representative to Ukraine, Kurt Volker, said that because of the Zapad-2017 drills Western nations must cooperate more on developing their own security system and be prepared for all possible scenarios.
The Belarusian Defense Ministry also reacted to the allegations that the drills pose a threat, calling the accusations "inadequate" and "incorrect." It also emphasized that all Russian military units engaged in Zapad-2017 will leave Belarus by September 30.
The Zapad-2017 international strategic military exercises will take place on September 14-20 in Belarus and three regions in the western part of Russia.
The respective militaries cite the main objective of the training as testing the operational compatibility of the two nations' headquarters, as well as interaction between the newest systems of troop control and weapons. About 70 aircraft, 250 tanks, 200 cannon and rocket artillery systems, 10 ships and about 12,000 servicemen will participate, Fomin told reporters at a Tuesday press conference.
Also in mid-September, the United States is planning joint military exercises with Finland near the Baltic coast of Sweden, US media reported, quoting a representative of the National Security Council.
You can share this story on social media: