Duma passes bill targeting anonymity of internet messengers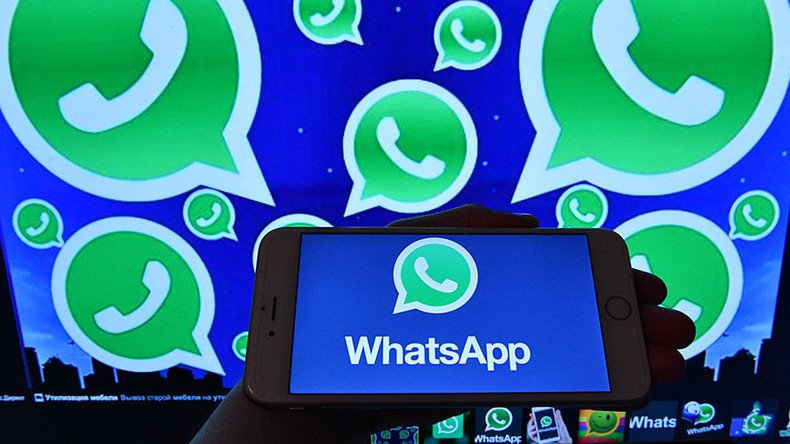 The Russian lower house has given a final nod to bills obliging companies that own internet messengers to verify the identity of every user and banning various services that allow users to visit prohibited internet sites.
Both bills were drafted in early June by joint groups of lawmakers representing the centrist parliamentary majority party United Russia, the Communist Party and the center-left Fair Russia.
The bill on internet messengers obliges companies that provide this service to verify the identity of every user. The proposed means of identification is through users providing a mobile phone number.
In the same package of bills, the lower house passed the motion tightening the rules on the sale of mobile accounts, aiming to bar users from giving cell phone providers false data about themselves.
The specific procedure of identification for internet messenger users will be later detailed by the government. Users who fail to comply with the new rules will be banned from using internet messengers, but this would require a court order.
The law banning various means to bypass the restrictions imposed by the Russian internet watchdog allows certain services to be blocked, namely 'anonymizers' and VPN - virtual private network – providers, which allow access to pages listed on the state registry of banned websites.
The Interior Ministry and the Federal Security Service (FSB) will jointly work to detect such services and issue blocking orders, which can later be contested in court.
If the anonymizer service agrees to block users from visiting websites officially banned in Russia, it will be allowed to continue to work on Russian territory.
The new bills now need to be approved by the upper house and signed off by President Vladimir Putin to come into force. The bill on anonymizers is planned to enter into effect on November 1, while the bill on internet messengers would become law on January 1, 2018.
Russia introduced a law allowing state agencies to block certain internet pages in 2012. Initially, the law addressed internet sources containing child pornography, suicide instructions or those promoting drugs, but additions to the list have been made after various regional courts found certain sites and pages harmful or dangerous – including those that spread religious or ethnic hatred.
The 'blacklist' is operated by the country's media and communications watchdog, Roskomnadzor.
Under the law, once a website with illegal content is discovered, Roskomnadzor must inform the owner of the source and their hosting-provider, and demand that the prohibited information be removed.
If the source is still available 48 hours after such a request, access to it will be blocked by Russian internet service providers throughout the country.
Providers are granted access to the entire blacklist, while ordinary users are also able to check whether a particular site is banned.
You can share this story on social media: