Mandatory treatment proposed for HIV-infected children
Published time: 7 Jul, 2017 10:10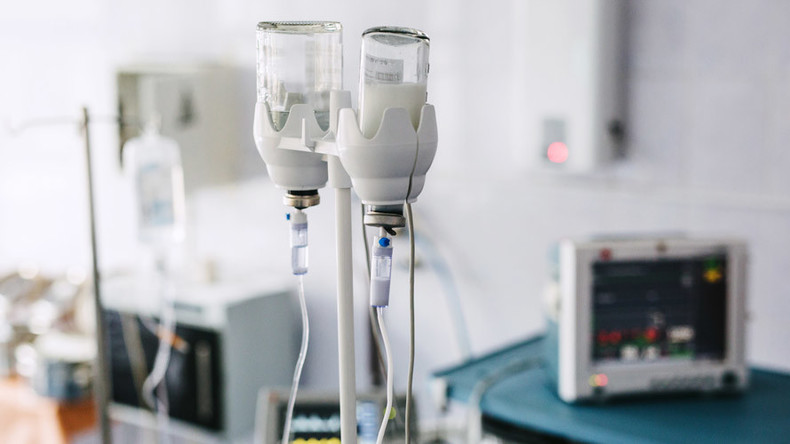 Russian MPs plan a bill making it obligatory to treat HIV-infected children, after a mother in Siberia denied the existence of the disease and refused to let doctors help her daughter, eventually causing the child's death from AIDS.
The incident took place in the city of Tyumen. The HIV-positive woman told doctors that in her opinion AIDS and HIV were not connected, and refused to accept the diagnosis of her two-year-old daughter, who had apparently contracted HIV during breastfeeding. Eventually the child got AIDS and died in April this year, with the mother now on trial on charges of manslaughter.
The deputy head of the State Duma Committee for Women Family and Children, Oksana Pushkina, told Parlamentskaya Gazeta that she and her colleagues planned to develop and draft a bill that would make it obligatory for parents to send their children for treatment if the latter are diagnosed with HIV.
"Because of her unwillingness to face the truth the mother deprived her child of the right for life. The child could be saved once it is recognized that the Human Immunodeficiency Virus was the cause of her suffering. Despite of all superstitions spread by the 'HIV-dissidents' this is an existing mortal threat," Pushkina said.
The lawmaker noted that she personally knew of a similar incident. When she worked as a human rights envoy in the Moscow Region in 2015-2016, she was approached by doctors from one of the local hospitals who also could not convince or force a woman to treat her HIV-infected child. However, in that case the mother eventually agreed with the doctors' arguments and the child was saved.
"When doctors are convinced in the reality of the HIV threat any propaganda attempting to deny it should be legally banned. This obscurantism can cost some very particular children their lives," she added.
According to Pushkina, the bill will be drafted in the lower house in autumn.
In 2015, the Russian Health Ministry released a report warning about the threat of a major HIV epidemic that could occur as soon as 2020 if the authorities refuse to take urgent and resolute measures against it. In mid-May this year, Health Minister Veronika Skvortsova said at a public forum that the number of newly-registered cases of HIV in Russia was under 87,000 in 2016 – 15 percent down from 100,000 in 2015. The overall number of HIV-positive people is currently about 860,000, according to the Health Ministry.
However, activists representing private foundations for fighting AIDS and helping HIV-infected people see the problem as more serious. They estimate the overall number of HIV-positive patients in Russia as between 1.5 and 2 million. The Health Ministry blames the difference on different methods of counting and insists that the smaller figure is correct.