HIV 'epidemic': Official says nearly every 50th resident of Russian Urals city infected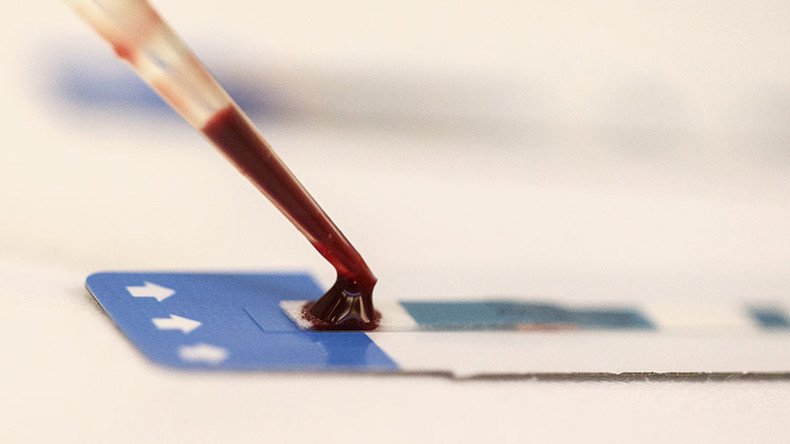 Almost every 50th citizen in the city of Ekaterinburg in Russia's Ural region has been infected with the HIV virus, a health official said, noting that the situation has already reached epidemic proportions.
"Almost every 50th resident of Ekaterinburg is infected with HIV," Tatiana Savinova, the first deputy head of the city's health department, said during a press conference, adding that outbreaks are considered an epidemic when the infection rate reaches 1 percent – a threshold that has already been surpassed in Ekaterinburg.
The city of 1.5 million people "has reached a generalized stage of the infection," she said, as cited by TASS. "For us doctors, the HIV epidemic has already started," since so many people are sick in Ekaterinburg. But this did not happen yesterday, she said, while noting that the epidemic has not been announced officially.
The Sverdlovsk region where Ekaterinburg is located tops the list of Russian regions afflicted by HIV. In the first nine months of 2016, the HIV infection rate there stood at 118.2 per 100,000 people.
On the other hand, the Sverdlovsk region also has more people tested for HIV – over 23 percent of the population – while in other regions only 15 people are generally tested, according to Savinova.
The infection is 'getting older,' with many people infected now 30-49 years old – and not all are from society's marginal layer.
"These are not drug addicts or homeless people; they are socially prosperous people. A mass infection took place in the 1990s, when prostitution and drug addiction were wide spread," Savinova said.
"Ekaterinburg's health authorities have registered some 26,693 cases of HIV," the city's mayor, Evgeny Roizman, said, as cited by RIA Novosti. That amounts 1,826 cases per 100,000 people, or 1.8 percent of the city's population.
READ MORE: 1 in 10 children carry immunity to AIDS – study
Earlier, in an interview with Ura.ru news portal, Savinova said that the majority of those infected receive antiretroviral drugs, but this is still not enough, and the HIV epidemic is spreading.
"If [the Russian authorities] don't take action in the next five years, the situation could become absolutely deplorable," Savinova said.
Savinova drew an example from UNAIDS 90×90×90 strategy aimed at battling HIV and AIDS worldwide, whose targets stipulate that, by 2020, 90 percent of all people living with HIV "will know their HIV status," 90 percent of all people diagnosed with HIV "will receive sustained antiretroviral therapy," and 90 percent of all people "receiving antiretroviral therapy will have viral suppression."
On Wednesday, Russian Prime Minister Dmitry Medvedev ordered that 2.28 billion rubles ($36 million) be provided for treatment of those afflicted by HIV and Hepatitis B and C.
In 2015, after the Russian Health Ministry published a report cautioning that the HIV epidemic in Russia was likely to spiral out of control by 2020, Medvedev urged it to develop a plan to combat HIV and AIDS.
In July of this year, the United Nations AIDS agency (UNAIDS) said that there are some 36.7 million people infected with HIV worldwide, and that number has continued to grow over the past five years.
The agency called for "urgent and immediate" action to prevent the further spread of HIV, as a stream of new cases has brought a steady decline in the number infections to an end. Around two million people now contract the virus on an annual basis, globally.
You can share this story on social media: