Interior Ministry seeks to redirect migrant flow towards Russian Far East – report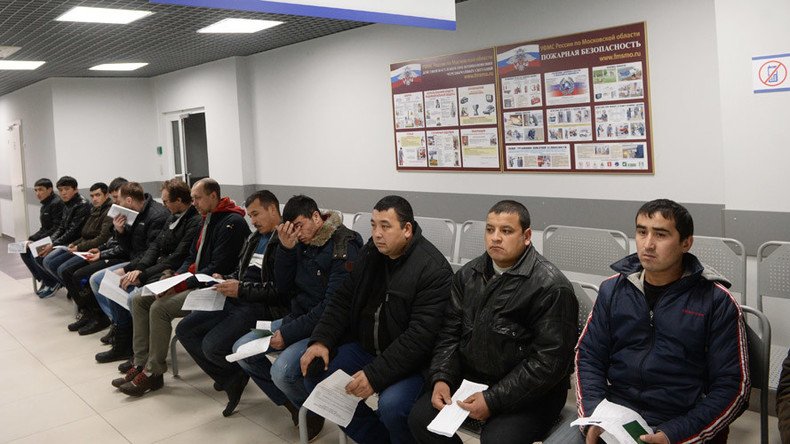 The Russian Interior Ministry has prepared a new concept for the policy regulating immigration, intended to boost tolerance and intercultural cooperation, as well as redirecting the major flow of immigrants from European parts of Russia to the Far East.
Development of the concept was begun after the interior ministry received the powers of the dissolved Federal Migration Service in 2016, Kommersant reports. If approved, the document would replace the existing national migration strategy that was approved in 2012, and was supposed to remain in force until 2025.
The interior ministry, however, decided to prepare a new concept before the current one expires, citing the increased mobility of populations in various parts of the world due to political instability.
The authors of the new strategy said that it is necessary for the government to create conditions conducive to resettlement to strategically important regions, as well as border regions that are currently in need of an increased workforce.
They also wrote that establishing a flow of migrants to the Russian Far East and Baikal regions was among the top objectives. To this end, they propose increased investment in the regions' infrastructure, as well as easing access for migrants to various social services, including education and healthcare.
The concept also proposes different approaches to migrants from countries with different political situations, but lacks details on the subject, Kommersant wrote.
The ministry also wants to promote the integration of immigrants in Russian society. To do so, they recommend that the government set up a network of special centers for information and legal support, as well as Russian language and history courses. Another proposal includes launching a television channel dedicated to newly-arrived migrants.
According to interior ministry statistics, the combined number of internal migrants and immigrants in Russia doubled in 2012-2016, compared to 2007-2011. Immigrants accounted for 12 percent. By the end of 2016, the number of foreign citizens and people without citizenship legally staying in Russia was over 9.7 million.
You can share this story on social media: