MPs pushing bill introducing 'non-material bribery'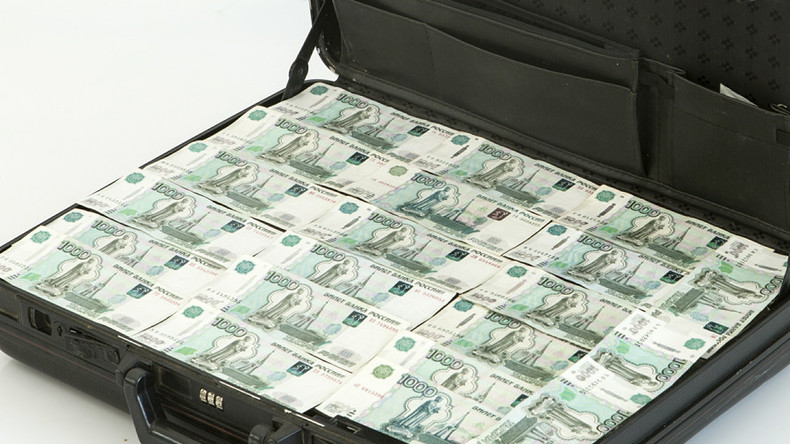 Russian lawmakers have prepared a bill that would make giving or accepting 'intangible bribes' a crime. It would also include punishments for arbitration judges that abuse their power.
Read more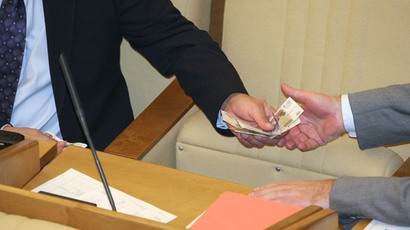 The main sponsor of the bill – the deputy head of the Lower House Committee for Countering Corruption, MP Anatoliy Vybornyi of United Russia – told Izvestia daily that the draft would also stipulate tougher punishments for corruption crimes already in the criminal code. In particular, he proposed raising the current maximum prison term for bribery. The law currently stipulates two years for giving bribes and three for accepting them, but the new bill would impose punishments of four years for both. Abuse of power in arbitration courts would be punishable by up to three years in prison.
The lawmaker claimed his bill had already received a positive assessment from the Supreme Court and the Prosecutor General's Office.
Most importantly, the authors want to amend the new bill to make giving or receiving "intangible benefits," "intangible services," and "intangible rights" crimes and set punishments for these offences.
"These could be mutually profitable services – like when a private firm offers a place with good salary to a relative of a high-placed official, even when the said relative has no experience or skill for this work," Vyborniy told reporters.
He also noted that passage of the new bill would bring Russian laws in line with international anti-corruption legislation. This is important, as over the past years the Russian Federation has become a member of three major international anti-corruption conventions, all of which require officials suspected of providing "illegal benefits" to be prosecuted.
The bill will be submitted to parliament before the end of the current session.
Read more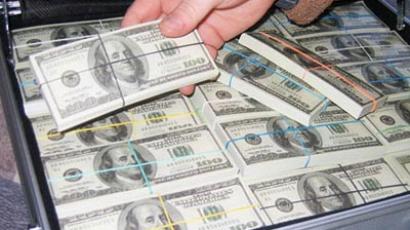 Similar attempts have been made to pass such legislation in the Russian parliament in the past. In mid-2014, the center-left political party Fair Russia prepared an amendment to the Criminal Code expanding the definition of bribery to include all possible benefits – from cash to promotions, sex services, or even dining out at someone else's expense. Fair Russia had only proposed punishing intangible bribery with fines, but the maximum amounts reached a hefty $13 million.
Even earlier, in 2012 , a similar proposal had been made by the Russian Prosecutor General's Office in cooperation with the Group of States against Corruption, or GRECO, which also sought to define various services and advantages as bribes.
In many cases, the initiatives met with opposition from legal experts who claimed the laws would be hard to enforce, as the only way for police to prove intangible bribery charges would be to have the full cooperation of the suspected givers and recipients, which was unlikely.