Kiss the bribe (goodbye): Prosecutor targets corruption hotspots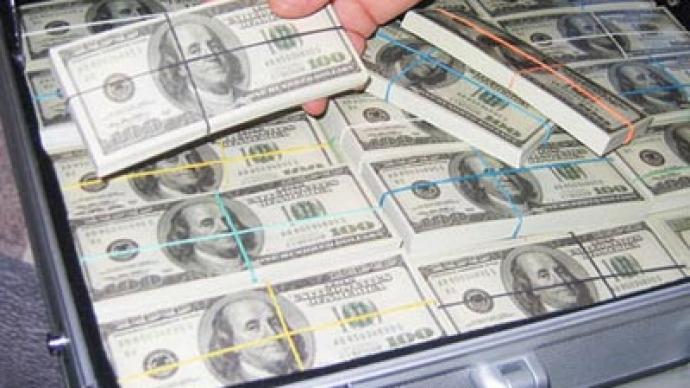 The Russian Prosecutor General's Office is preparing a draft law that would outlaw bribes in the form of services… including sex.
The deputy head of the agency, Aleksandr Buksman, has said that the new bill is being prepared in cooperation with the Group of States against Corruption, or GRECO, the leading anti-corruption body within the Council of Europe.In accordance with the recommendations from GRECO the authors of the bill will change it in such a way so that not only tangible assets, but also services and all advantages of an intangible nature would be recognized as bribes, the official told the press.Such advantages include positive reports in the press, promotions at work, issuing academic qualifications and even granting services of sexual nature, he specified.The initiative, although being at a very preliminary stage, has already caused a wave of criticism from Russian experts, who say that the law will be extremely hard to implement in practice.A member of the parliamentary committee for countering corruption said that the recommendations from GRECO were very appropriate. However, United Russia MP Ilya Kostunov said, the working instructions for law enforcers would suppose that both the bribe-giver and bribe-taker were cooperating with an investigation, which is unlikely, especially from the recipient's side.The head of the Analytics and Security information center, Ruslan Milchenko blasted the suggestion as a whole as primitive populism since, he says, there is no such thing in Russia as intangible corruption."I would not apply such notion as intangible bribe at all, because all services in our country have their price – be it sex, PR or advertising – society calculated their value a long time ago," the expert stated.Some practicing lawyers also say that the prosecutors' suggestion is hardly realistic because in the absolute majority of corruption cases the body of evidence could easily be calculated in monetary value, be it securities, real estate or services of any kind.Others, however, call the bill useful as it falls within the general tendencies of modern society's development. They also add that the article on intangible bribes should be added to the criminal code simply to make people understand that they can be brought to responsibility for granting certain services in exchange for officials' gratitude. Or for using them, in the case of officials.Currently the Russian law orders punishment of up to two years for offering a bribe to the official, but it specifies that the bribe must be money or other material valuables. Taking a bribe is punishable by up to five years in prison, or even seven years if the corrupt official agrees to commit some other illegal action in exchange for the "incentive".
You can share this story on social media: