Putin backs oath for prospective Russian citizens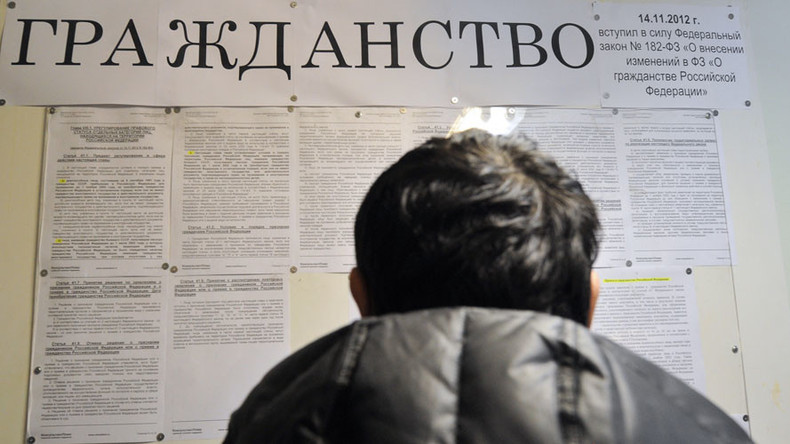 Russian President Vladimir Putin has supported an initiative to introduce an oath for people naturalized as Russian citizens, as well as a proposal to strip citizenship from those convicted of terrorism after claiming citizenship.
"In our country people take an oath of allegiance when they start their military service. We could also think about adopting the experience of certain foreign countries that have a special oath, which should be made by candidates in order to confirm their intention to become citizens of our country," Putin said at a meeting with State Duma Speaker Vyacheslav Volodin.
Read more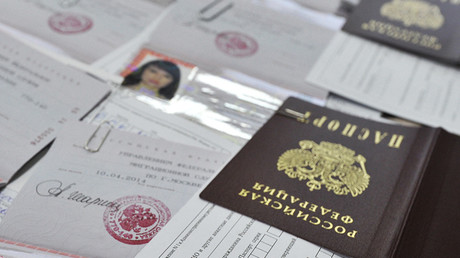 The president also backed a recent proposal to strip convicted terrorists of Russian citizenship in cases where it had been received through naturalization.
He added, however, that lawmakers must consult the Constitutional Court before issuing a final decision. Currently, the Russian constitution does not allow anyone to be deprived of Russian citizenship against their will.
Volodin promised that MPs would look into international examples and develop a text for a citizenship oath that would be later passed to the president for approval.
The proposal to alter Russian law to allow those convicted on terrorism-related charges to be stripped of their citizenship was made by leaders of all four parliamentary factions in mid-April this year.
Putin also hinted at this idea after the deadly terrorist attack on the St. Petersburg Metro in early April.
"In line with the Russian constitution, we cannot strip anyone of their citizenship. However, we may cancel relevant decisions that served as grounds for obtaining the Russian citizenship. We will consult with our lawyers and I think that such decisions will be made in the near future," Putin said in an interview with TV channel Mir.
Read more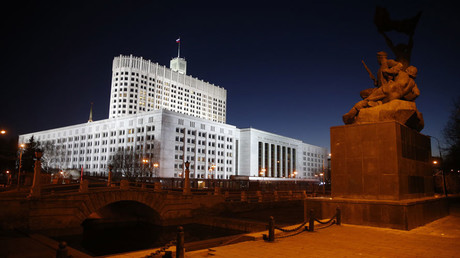 The sponsors of the motion claimed it would help to protect citizens against terrorism by deterring individuals who have obtained citizenship.
The Russian Presidential Council for Civil Society and Human Rights, represented by its chairman, Mikhail Fedotov, supported the draft, specifying that only naturalized citizens would be affected, not those who acquired citizenship at birth.
On April 3, Akbarzhon Dzhalilov, a Kyrgyz-born naturalized Russian citizen, carried out a terrorist attack in St. Petersburg, Russia's second-largest city. The suicide bombing killed 14 and injured dozens of others. On April 21, a court in St. Petersburg deprived Dzhalilov of Russian citizenship posthumously, citing "knowingly presenting false information in a citizenship application" as the reason.