Rights activists propose large-scale amnesty for violations of civil law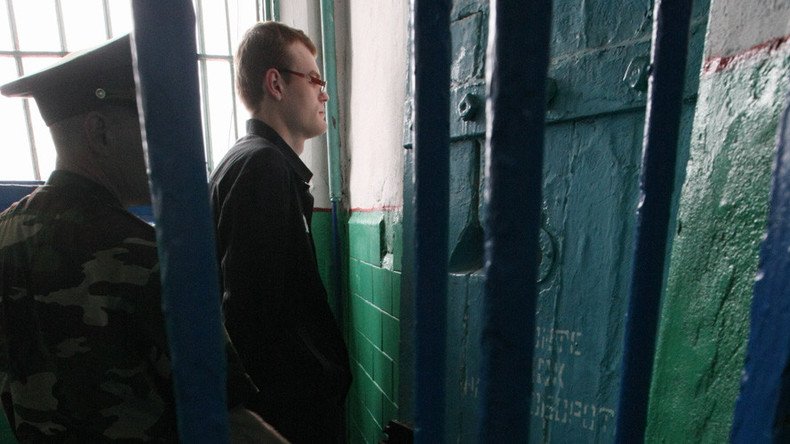 Russia's Presidential Council for Human Rights has prepared a concept for an amnesty that would cancel the punishment for those found guilty of violating civil law for the first time ever, potentially affecting millions of citizens.
According to Kommersant daily, which reported on the initiative on Friday, the amnesty is being proposed in connection with the 100th anniversary of the 2017 Bolshevik Revolution, which will be marked on November 7.
The head of the Human Rights Council, Mikhail Fedotov, told Kommersant that the amnesty could potentially apply to millions of Russians. "It is a good move because it concerns only people who have committed violations of the civil law, not criminal law," he said. Fedotov also said the council was ready to draft a bill on the amnesty that could be later forwarded to the parliament by the president himself.
According to the Russian Supreme Court, about 6.4 million Russian citizens were convicted of various violations of civil law in 2016. Of those, 3.7 million people were sentenced to fines and 1.1 million – to short terms in custody.
However, the proposal has already met some opposition from lawmakers and human rights activists. Valery Borshchev, a member of one of Russia's oldest human rights organizations – the Moscow Helsinki Group – said that, to him, the council's proposal seemed like an evaluation of Russia's courts, which hand down very few acquittals.
MP Yuri Sinelshchikov of the Lower House's legislative committee said that he was perplexed by the choice of violations falling under the new amnesty bill. "I can understand such move, when it concerns people who spend years behind bars, but what are they going to amnesty this time? Fines? And if we are talking about those who have been deprived of driving licenses – very few of these people actually deserve clemency," he said.
Russia has introduced 19 amnesties in its modern history, but all of those have applied to criminal offences, rather than civil. The last major one was announced in late April of 2015 in connection with the 70th anniversary of the victory over Nazi Germany in World War II. That amnesty led to the release of about 60,000 inmates and the cancelation of about 200,000 suspended sentences.
You can share this story on social media: