Duma approves bill for major prisoner amnesty on Victory Day
Published time: 22 Apr, 2015 13:42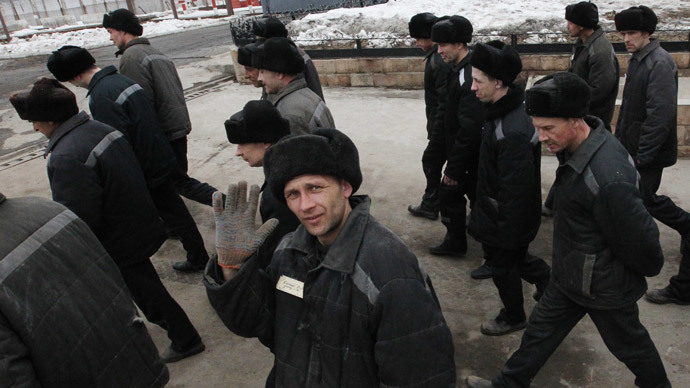 The Russian State Duma has given the first nod to an amnesty bill proposed by the president. The lower house rejected the alternatives suggested by Communists and nationalists.
The amnesty is dedicated to the 70th anniversary of the Soviet Union's victory over Nazi Germany in 1945. The second and the third readings over the bill are scheduled to take place on Friday this week and if passed it would come into force after the publication and ahead of the official holiday on May 9.
According to primary estimations of experts who have assessed the bill it could lead to the release of about 60,000 inmates and do away with about 200,000 suspended sentences.
The amnesty covers many categories of people. Among them are those sentenced to up to five years in prison (three years if their crimes were not premeditated), underage convicts and women with small children, convicts who have state decorations and special merits before the nation, disabled persons, pregnant women and single fathers. Men over 55 years of age and women over 50 would also be subject to the amnesty.
Convicts and suspects whose crimes were connected with corruption or illegal drugs will not be eligible for amnesty. This includes, among others, former head of the Defense Ministry's Property Department Evgenia Vasilieva, currently on trial over multi-billion-ruble graft schemes, and brothers Aleksey and Oleg Navalny, sentenced over embezzling funds from the foreign cosmetics firm with use of the state postal company.
READ MORE: No amnesty for top level corruption convicts on Victory Day – report
The new bill will be the 19th amnesty announced by the State Duma in all history of modern Russia, since 1994. The most wide-scale was the year 2000 amnesty announced in connection with the 55th anniversary of the victory in WWII. In total, Russian law enforcers released over 300,000 people as a result of these acts.