Head of Russian rights council urges major changes in public protest laws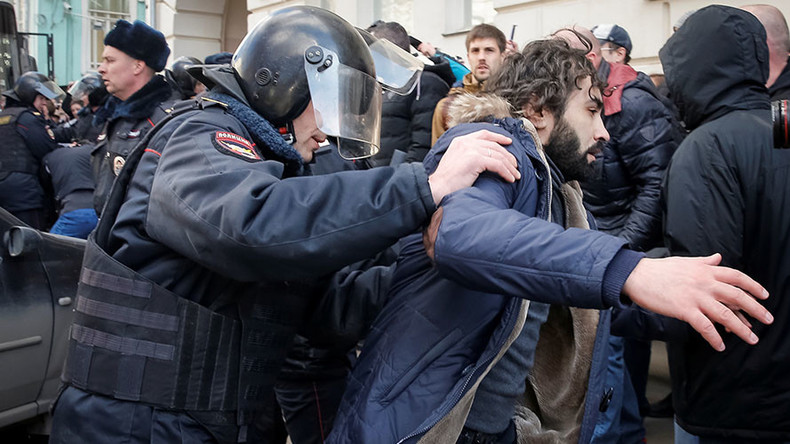 The head of the Presidential Human Rights Council said that he and his colleagues have received a number of complaints about police from participants of recent unsanctioned demonstrations and proposed changes to public protest laws.
Read more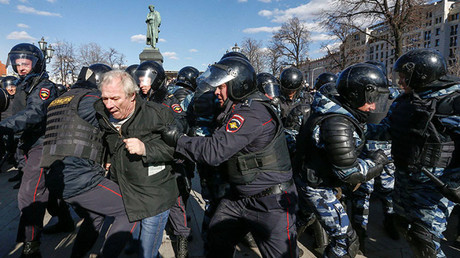 In an interview with RIA Novosti, Chairman of the Presidential Council for Civil Society and Human Rights Mikhail Fedotov said that all complaints need to be thoroughly examined, adding that some of the police reports regarding the detentions "looked as if they were copied with carbon paper." The official went on to propose that courts accept video records as proof of violations, not "impersonal letters" from law enforcement officers.
Speaking of particular examples of violations allegedly committed by police following the March 26 protests, Fedotov mentioned keeping detainees outside of cells equipped for keeping inmates at police stations, and that some of the underage protesters were kept in custody for relatively long periods of time without any charges.
Last week, Fedotov sharply criticized the protest organizers, and said the public should not blame the police for any unrest that occurred, as they were acting in accordance with the law. At the same time, he promised that any claims of unlawful actions on the part of police officers must be investigated, and that if proved, all involved must be brought to justice.
Read more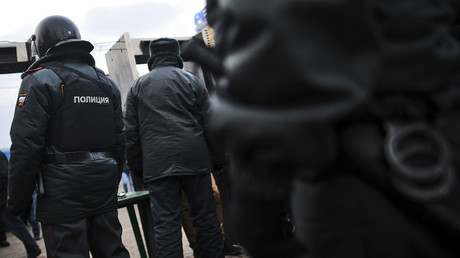 Also last week, the head of the Civil Rights Commission of the Presidential Human Rights Council, Nikolay Svanidze, told reporters that he and his colleagues planned to investigate the March 26 unsanctioned protests in Moscow. The activists plan to study documents from Moscow City Hall, as well as listening to reports prepared by members of the public commission for the observation of human rights in detention facilities. When the probe is concluded, a report will be presented to the president.
The March 26 protests, which took place in cities and towns across Russia, were initiated by anti-corruption activist Aleksey Navalny, who demanded a response from the authorities to his latest accusations of corruption against Prime Minister Dmitry Medvedev (various state officials previously dismissed this report as Navalny's personal political propaganda). When the protest was being planned, Navalny rejected an alternative venue offered by Moscow City Hall, rendering the demonstration illegal.
As a result, police detained over 500 people in the capital for violating public order and public protest laws. One police officer was injured in clashes, while civil charges were pressed against a number of key participants of the unsanctioned protest, with some of them, including Navalny, being sentenced to short terms of administrative arrest.