Legal controversy might lead to ban of surrogacy in Russia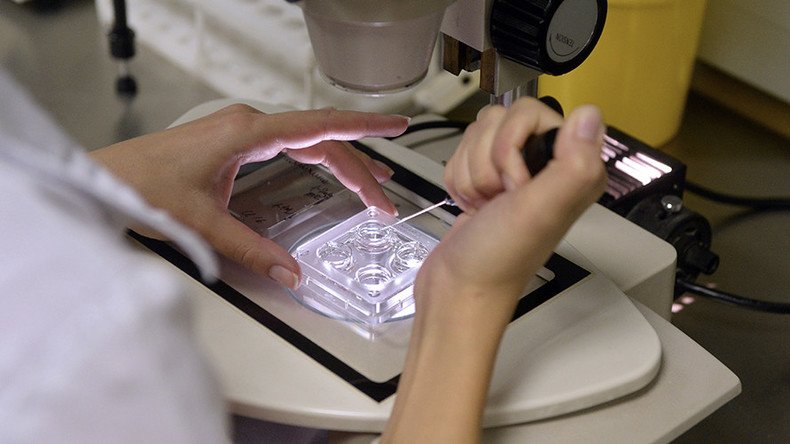 A Russian senator has proposed a ban on surrogacy, saying that current imperfect laws provide little protection for all participants of the process as well as alleging that the procedure can hurt babies born through it.
The main sponsor of the motion, Senator Anton Belyakov (Vladimir Region, central Russia) told Izvestia daily that in his opinion Russia has become an international center of "surrogacy tourism," but regulation of this sphere lies mostly in the area of civil law. This leads to the situation in which parties in the surrogacy deal sign simple contracts in which they can mention any obligations and rights, but the law cannot guarantee that these obligations would be observed.
"Usually it remains unestablished if a stillborn child or a child born with pathologies is a result of poor execution of its obligations by one of the parties in a surrogacy contract. Additionally, the transfer of a child from a surrogate mother to biological parents does not require a formal adoption procedure, simple consent of a surrogate mother is enough. This could lead to situations in which surrogate mothers blackmail biological parents," Belyakov said.
The senator proposes to start rewriting the laws regulating surrogacy in Russia and impose a nationwide ban on this procedure before such laws are passed.
Belyakov also mentioned "numerous pieces of scientific research" proving that the ties between a baby and its mother are forming at the prenatal phase and severing of these ties has negative effect on the child.
Russian Orthodox Church supported the motion as its attitude to surrogacy is traditionally negative. Deputy head of the Holy Synod's department for relations between the Church and the community, Vakhtang Kipshidze, also mentioned the deep ties that form between a child and a mother during pregnancy and said that these ties cannot become a subject of a simple business contract.
In addition, the church official noted that the presence of a surrogate mother in a holy union between a man and a woman can damage or destroy this union.
At the same time, medics who work in the sphere of surrogacy have criticized the bill saying that its sponsors based their conclusions on distorted facts and that the demand for the procedure was on the rise and banning it could lead to a "social disaster."
This is not the first time Russian lawmakers have attempted to impose restrictions on surrogacy. In 2014, they prepared a bill that banned hired surrogate mothers and introduced a mandatory agreement from a special medical commission and a restriction of its use by single people. This bill has not yet been considered by the parliament.
In 2013, head of the Patriarchy Commission for Family Motherhood and Childhood, Dmitry Smirnov, blasted surrogacy as "mutiny against God" and "happy fascism," and said the Church would press for a complete legislative ban. In early 2015, Patriarch Kirill said surrogacy "was corrupting the very definition of motherhood and the secret of family relations" adding, "any person with morals cannot put up with the existence of laws allowing surrogacy." When reporters asked the patriarch what the alternative to surrogacy was for infertile couples, he answered that they should adopt orphans.
You can share this story on social media: