Russian senator calls surrogacy human trafficking, urges legislative ban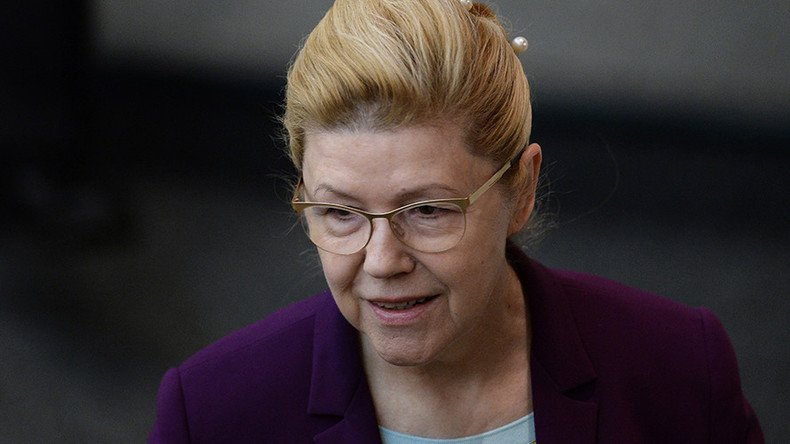 Upper House MP Yelena Mizulina, known for her staunch pro-life stance, has proposed introducing a law that would equate intermediary services in surrogacy to human trafficking and punish it with 10 years in prison.
According to popular daily Izvestia, Mizulina plans to shortly draft a bill that would amend the existing article of the Russian Criminal Code detailing punishment for human trafficking. The senator emphasized that the only people who would face punishment under her bill were intermediaries. Those who arrange the process of surrogate childbirth and receive money for their services. Surrogate children, their biological parents and women who give birth will all be treated as crime victims.
"We are not demanding to completely ban surrogacy because in some cases this is the only way a couple can have their own biological children," Mizulina said.
"We are calling to put the commercial component of this phenomenon under strict control," she emphasized. "As soon as the services of surrogate mothers became available in Europe, criminal groups immediately appeared there and started recruiting women from Hungary, Moldova and the UK."
Mizulina added that many nations have recently criminalized commercial surrogacy. Intermediaries involved in this business are facing lengthy prison sentences in Germany, France, Norway, Austria, Switzerland, Denmark, Italy and in many US states. "This is a scary form of human trafficking and one of the obvious threats to mankind, because the reproductive function, the ability to bear a child must not be put in one group with ordinary services performed for money," she said.
READ MORE: Russian lawmakers move to tighten law on abortions, restrict morning-after pills

The future bill isn't Mizulina's first attempt to introduce surrogacy regulation in Russia. In April 2014, she prepared another draft that banned hired surrogate mothers, made it obligatory for biological parents to get an agreement from a special medical commission, and further, the necessary medical procedures were only allowed to be performed in state-owned clinics. The same document also introduced restrictions on the use of surrogacy by single people. As same-sex marriage is not legal in Russia, this would practically mean a ban on surrogacy for gay couples as well.
In 2013, the lawmaker said in a public speech that surrogacy and abortions are a major threat, not only to Russia but also to humanity as a whole, and are leading to its extinction.
This is close to the position of the Russian Orthodox Church. In 2013, head of the Patriarchy Commission for Family Motherhood and Childhood, Dmitry Smirnov, blasted surrogacy as "mutiny against God" and "happy fascism," and said the Church would press for a complete legislative ban.
In early 2015, Patriarch Kirill said surrogacy "was corrupting the very definition of motherhood and the secret of family relations" adding, "any person with morals cannot put up with the existence of laws allowing surrogacy." When reporters asked the top cleric what the alternative to surrogacy was for infertile couples, he answered they should adopt orphans.
You can share this story on social media: