Free land handover at top of veteran Russian liberal's presidential agenda
Published time: 20 Mar, 2017 13:12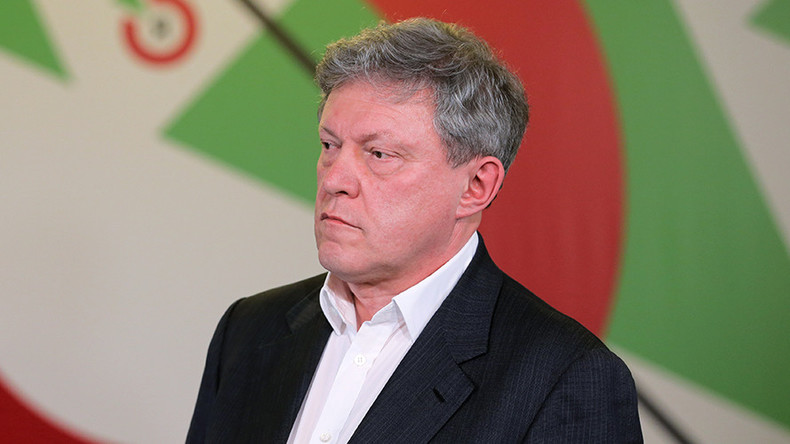 Grigory Yavlinsky, founder of the liberal Yabloko party, one of Russia's oldest political groups, has promised that if elected president he will launch a program through which every citizen receives about 1 acre of free land to build a home.
"This would have immense geopolitical meaning for our nation. We live in a country with the territory of 11.41 percent of the whole land area of the Earth, but only 1 percent of this territory has been covered by housing," Yavlinsky said at a session of Yabloko's Federal Council.
The initial program would be achieved within seven years and would provide housing to 15 million people. According to the plan, the state would not only hand over the land for free, but also build roads, communication infrastructure and other facilities.
The Yabloko founder said that such large-scale land development would also help to improve the economic situation in Russia, as it would stimulate the creation of new construction companies and, through this, new workplaces.
Yavlinsky, 64, announced his intention to run in the 2018 presidential elections in February 2016. Back then he assured party members and reporters that his chances of victory were very real, dismissing as unimportant the fact that incumbent President Vladimir Putin enjoyed an approval rating of well over 80 percent.
"I make this conclusion precisely because Vladimir Putin's rating is exceptionally high today. From my point of view, the situation in the economy looks so bad that, in a year, early elections could become a reality – Putin will want to have the elections ahead of term in order not to wait for the situation to deteriorate further… So far, he has never held elections in the situation of downward trends," Yavlinsky said.
The veteran politician abandoned the post of Yabloko party leader in 2008, but remained on its political council and represented the party in the last parliamentary elections. He has previously run for presidency twice, receiving 7.4 percent of the vote in 1996 and 5.8 percent in 2000. He also registered as a candidate in 2012, but the authorities removed him from the ballot after a large share of supporters' signatures provided by his headquarters were deemed invalid.