Supreme Court commutes sentence of activist jailed over repeated violations of rally rules
Published time: 22 Feb, 2017 09:14
Edited time: 24 Feb, 2017 01:21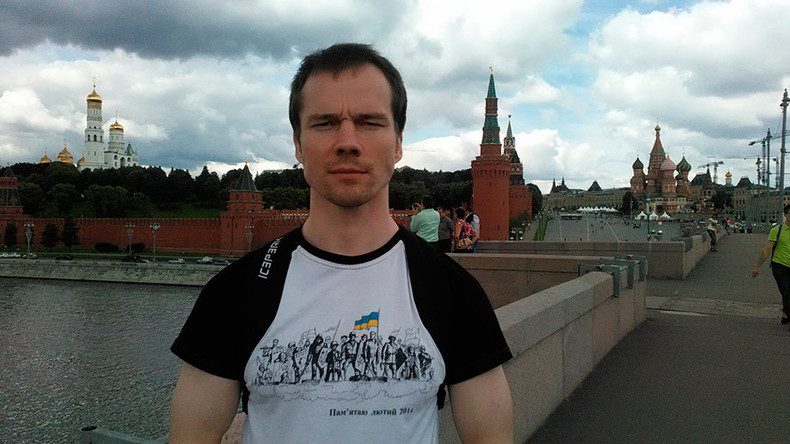 The Russian Supreme Court has commuted the sentence of Ildar Dadin – the first person jailed under a recently adopted law which harshens the penalty for repeated violations of the rules for public rallies and marches.
The court also ordered a halt to all proceedings in Dadin's criminal case, to release him from the penal colony, and recognize his right for full rehabilitation.
Ildar Dadin was sentenced to 18 months in a prison colony in late 2015, under a law, which was adopted in Russia in mid-2014, making repeated violations at rallies and marches a criminal offense. Before the trial, police had arrested him four times over public protest violations, and every time he was sentenced under the civil code.
Dadin appealed the sentence, and called for the law under which he was sentenced to be revoked, alleging that punishment for repeated violations amounts to being punished multiple times for the same crime.
Earlier this month, the Constitutional Court ruled that criminal punishment for repeated violations at demonstrations and rallies was acceptable, but general principles of legal responsibility have to be observed, in particular, the principle that punishment for a crime must be adequate to the danger that it poses to society.
The judges ruled that the existence of several court verdicts resulting in civil punishment for a violator is the main criteria for applying the norm. They also said that the prosecution must prove criminal intent to commit the violations that they are being charged with.
This allowed Dadin's defense to claim procedural violations, because at the time of criminal sentencing, the sentences in the civil cases had not yet come into force. The prosecutors and the judge of the Supreme Court presidium agreed with this reasoning, which led to the Wednesday verdict ordering Dadin's release.
The activist himself participated in the trial by video link, after the judge turned down his request for personal participation. This led to Dadin stating that he considered the trial to be a circus and a crime, vowing to maintain his silence throughout the hearings and allow his defense lawyers to speak for him.
While in detention, Dadin became the center of another scandal. In mid-2016, the Russian media reported that the activist was allegedly threatened and tortured by penal colony administration. The claims were broadly circulated in the media and on social networks, and quickly caused a string of probes – both by the Justice Ministry, which oversees Russian prison systems, and by Russian human rights officials, including ombudsman Tatyana Moskalkova and members of the Presidential Council for Human Rights.
The investigations, however, failed to confirm Dadin's claims.