'Not politics, corruption': Russian officials comment on economy minister's detention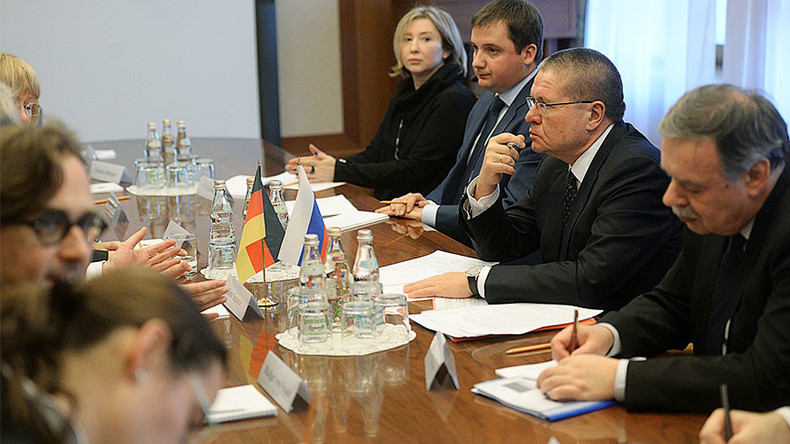 In comments over the recent arrest of Russia's economy minister for seeking a $2 million bribe, several Russian officials said that though the event was in line with the anti-corruption course of recent years and there were no political motives behind it.
Read more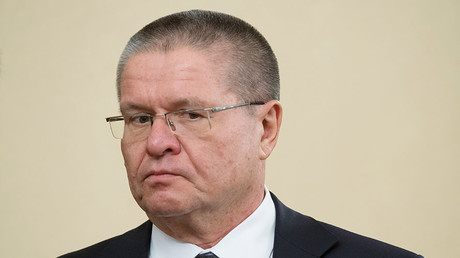 The head of the upper house's International Relations Committee, Aleksey Pushkov, was among the first to react on the news of Aleksey Ulyukayev's detention, released by Russia's law enforcement agency for high-profile cases, the Investigative Committee.
"The experience of several regional governors and now also of a prominent minister shows that bribery is becoming a very dangerous business in Russia. Russian roulette," Pushkov tweeted.
The senator then commented on a tweet about Ulyukayev case by former US Ambassador to Russia Michael McFaul. The former US diplomat wrote that the news was "shocking" and "sounded political," to which Pushkov replied that hints about a political nature to the case were unfounded.
"A $2 million bribe is not politics, it's corruption," Pushkov tweeted.
Макфол в шоке: говорит - Улюкаев либерал, друг Гайдара! Намекает на "политич.причины". Но взятка в 2 млн.долл. - не политика. Это коррупция.

— Алексей Пушков (@Alexey_Pushkov) 15 ноября 2016 г.
State Duma MP and former Chief Prosecutor of Crimea Natalya Poklonskaya commented on the news in the same way, praising the law enforcers' consistent anti-corruption efforts.
"The detention of a civil servant of the highest rank is yet another confirmation of the official position of our state: there are no 'untouchables' in Russia. Everyone who chooses a criminal path must understand that sooner or later everything that is hidden will become public," Poklonskaya wrote on her Facebook page.
Read more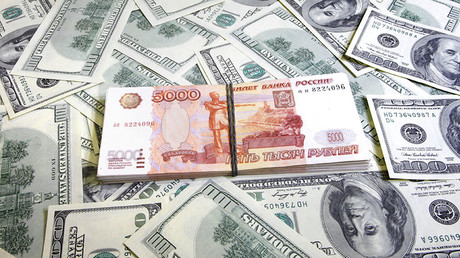 However, the former prosecutor also warned against hasty conclusions in the case and wrote that the final decision would be made by the court.
State Duma Speaker Vyacheslav Volodin called the charges pressed against Ulyukayev "very serious," but added that only the court can have a final say over the issue.
"It is absolutely clear that everyone is equal before the law. But let's wait till the court passes its verdict before making any of our own. The investigation is continuing and it is unacceptable to meddle with its actions," Volodin said.
The head of Russia's largest opposition party, Communist leader Gennady Zyuganov, used the news as an excuse to reiterate his demand of an urgent dismissal of the government.
"The fact that a minister of such level has been detained over bribery is unprecedented from both moral and political standpoints," Zyuganov said, adding that he had personally demanded that Ulyukayev be fired at least 10 times and sought to cancel the government's plans of major privatization because of their corruption potential.
The Communist chief also noted that the scandal in which a federal minister is reportedly accepting bribes right in his main office could have been evaded if lower house lawmakers were given more powers to exercise control over the government.
Business Ombudsman Boris Titov noted in press comments that previously no one could associate Ulyukayev with corruption, but if investigators prove the minister's complicity in bribery, then he should not be excused.
"Ulyukayev's views were set at the development of the economy and we had certain hopes on his position. Nevertheless, if investigators and the court prove him guilty, this would be inexcusable," Titov was quoted as saying by RIA Novosti.
Another prominent pro-business official, the head of the Russian Union of Industrialists and Entrepreneurs, Aleksandr Shokhin, said that he had strong hopes that Ulyukayev would defend himself and even return on his post.
Shokhin said that the news of the minister's detention reminded him of the scandal with another senior government official – Deputy Finance Minister Sergey Storchak. Storchak was detained on corruption charges in 2007 and was under investigation for a long time but eventually the charges were lifted and he returned to the cabinet.
However, Shokhin admitted that it was difficult for him or anyone else to understand what was really going on in Ulyukayev's case.