Russians' trust in govt sinks to 5-year low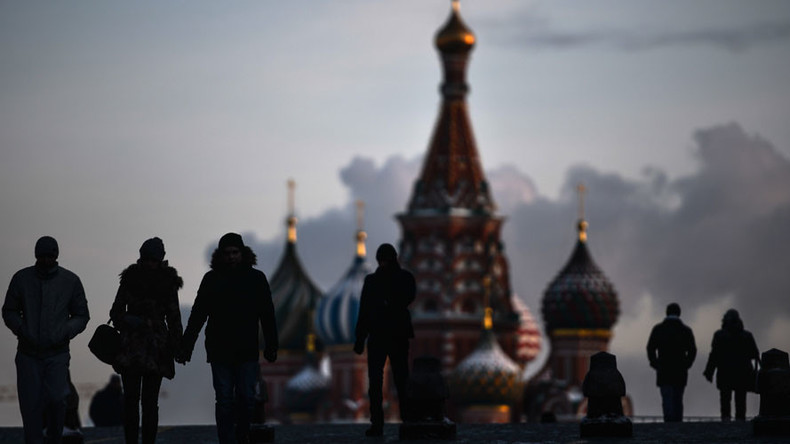 According to the latest poll, only about a quarter of Russians express definite trust in state structures and public institutions. However, citizens' trust in military and security services remains high.
The Levada independent public opinion research center released the results of its latest poll on Thursday saying that after the mid-September parliamentary polls the Russians' trust in government fell to the lowest level in five years, 26 percent, with 70 percent saying that the cabinet "not entirely deserves" or "completely doesn't deserve" their trust.
READ MORE: Putin tops Russians' trust ratings with 80% support
The positive attitude to the State Duma fell from 40 to 22 percent in five years and the trust in the upper house, the Federation Council, was down from 40 to 24 percent.
The president topped the citizens' trust rating with 74 percent, albeit it was down from record-high 80 percent in 2015. Sixty percent of respondents said they had strong trust in Russia's military forces and 46 percent said they trusted the state security services.
About 43 percent of Russian citizens said they retained trust in religious organizations and about 27 percent said they still trusted the mass media. The sympathies with police and courts were at 24 and 22 percent respectively, also down from 29 percent in both cases in 2015.
Major Russian business corporations were at the bottom of trust rating with only 11 percent of supporters. Banks and trade unions have 15 percent. Small- and medium-sized companies, however, enjoy the trust of 22 percent of Russians.
At the same time, about 45 percent of Russians said that they expected the life to change for the better after the elections and 46 percent said that they expected no significant changes in the performance of the newly-elected parliament.
A similar research conducted in May this year by the state-run agency VTSIOM revealed that 80 percent of Russians approved of the work of President Vladimir Putin's work in general. Putin was also first in the rating of personal trust with 53 percent, followed by Defense Minister Sergey Shoigu with 26 percent and Foreign Minister Sergey Lavrov with 20 percent.
READ MORE: 82% of Russians approve of Putin's performance – poll shows
When VTSIOM asked Russians about their opinion on the work of Prime Minister Dmitry Medvedev and the Cabinet in general, 55 percent said that they considered it worthy of approval while 45 percent disagreed with this position. The State Duma enjoyed support of 42 percent of citizens and 56 percent said that they disapproved of the lawmakers' activities.
You can share this story on social media: