82% of Russians approve of Putin's performance – poll shows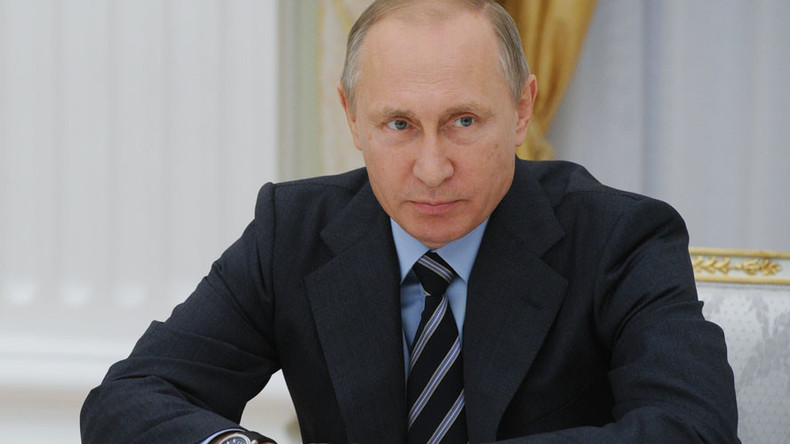 Over 80 percent of Russians say that they are satisfied with President Vladimir Putin's work, and about 50 percent approve of the general course of the nation's development, according to the independent research center Levada.
The level of public support for Putin has been at 82 percent for three months in a row, Levada reports. 18 percent said they were not satisfied with the president's current performance.
In the same poll, 50 percent of the respondents said that in their opinion, Russia was developing in the right direction. 32 percent said that the situation was "heading towards a dead end," and 19 percent said the question was too complex for a simple answer.
48 percent of Russians said they were happy with the current performance of Prime Minister Dmitry Medvedev. At the same time, the percentage of citizens who were satisfied with the government's work was slightly lower at 43 percent.
READ MORE: Russians expect long-term economic crisis but don't fear its consequences – poll

When researchers asked people to rank politicians by popularity and public trust, Putin topped the list with 49 percent, followed by Defense Minister Sergey Shoigu (19 percent), Foreign Minister Sergey Lavrov (17 percent), head of the Liberal-Democratic Party of Russia Vladimir Zhirinovsky (14 percent), PM Dmitry Medvedev (12 percent), and Communist Party leader Gennadiy Zyuganov (7 percent). 17 percent of the respondents said they did not trust any public politicians, and 16 percent said they had little interest in politics as a whole.
A similar poll conducted by the government-owned research center VTSIOM in April of this year also indicated that the overwhelming majority of Russians approved of the work of their president. It also showed that the number of Putin supporters is high even among members of opposition parties. According to VTSIOM, the percentage of Russians who said they were happy with Putin's performance as president was already 82 percent in April. Even more Russians – 84 percent – said they would vote for Putin in the next election.
Public support for Putin hit an all-time high at 89 percent in June 2015.