Global missile defense main obstacle to nuclear talks with US - Russian diplomat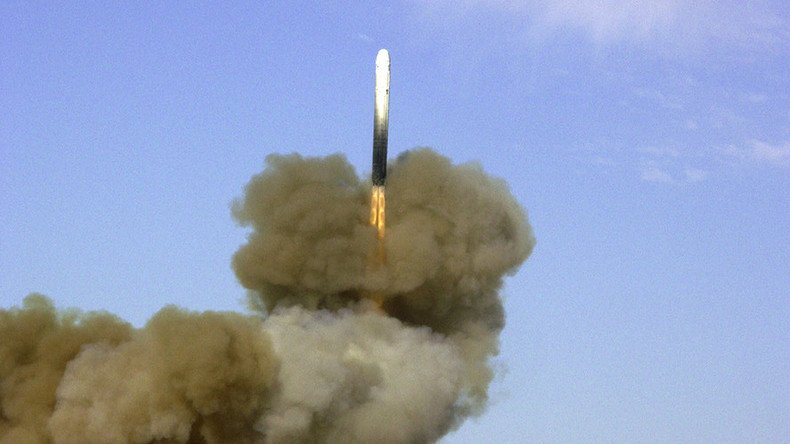 Nuclear talks with the United States are impossible without reaching a mutually acceptable agreement on the global missile defense system, Russian Deputy Foreign Minister Sergey Ryabkov has said.
"Without finding a solution to the missile defense problem, without preventing a new arms race in space and making the nuclear test ban a universal treaty, without settling the issues connected with the lack of balance in conventional weapons, the nuclear talks with the United States are impossible," Ryabkov was quoted as saying on Thursday by RIA Novosti. "They know about it, it has been publicly announced before," he added.
The diplomat also said that Russian authorities understood as "absolutely evident" the global scale of the missile defense system created by the United States and NATO.
"NATO members continue to build up their anti-missile potential in Europe as part of their so-called phased adaptive approach. We have repeatedly expressed our concern over the placing of strategic infrastructure in the direct vicinity of our borders as this affects our interests in the security sphere," Ryabkov said.
READ MORE: 'Empty words': Senior Russian MP denounces Obama's proposal on nuclear talks

He also noted that another aggravating aspect of the situation was the fact that the United States and NATO openly refused to make corrections to their missile defense program after Iran had agreed to give up its nuclear program.
"Moscow will keep a close watch at the situation and will not cease its efforts to explain the inevitable and undesirable consequences of the American project's realization," the Russian deputy foreign minister concluded.
Russia has repeatedly warned Washington that it considers its steps to build a global anti-missile system a hostile act that could threaten the strategic balance of forces in Europe and the world, and through it the current system of international security as a whole.
In March this year Russian officials turned down a US proposal to negotiate a reduction in the stockpiles of nuclear weapons and to ratify the Comprehensive Test Ban Treaty, saying that such steps would remain useless until normal relations between the two nations are restored.
Russian President Vladimir Putin did not participate in this year's Nuclear Security Summit in Washington, explaining this step by a lack of cooperation during the preliminary stage of working on issues and topics of the summit.
However, when making comments on this decision, presidential press secretary Dmitry Peskov said that Russia and the US would continue bilateral talks on nuclear security.
You can share this story on social media: