'Empty words': Senior Russian MP denounces Obama's proposal on nuclear talks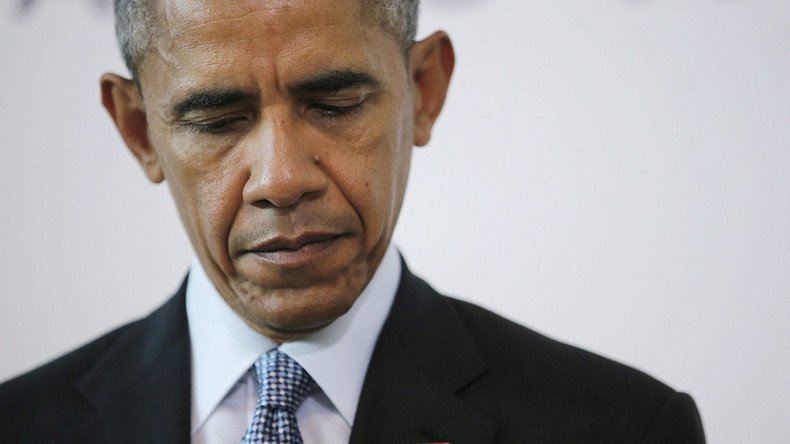 US calls for Russia to join nuclear disarmament talks would remain useless until normal relations between the two nations are restored, the head of the State Duma Committee for International Relations has stated.
"The USA must first restore its relations with Russia destroyed by Obama and only after this they can offer us talks on nuclear weapons. Right now his calls are empty," MP Aleksey Pushkov (United Russia) tweeted.
США должны сперва восстановить разрушенные Обамой отн. с Россией, а потом уже предлагать нам переговоры по яд.оружию. Сейчас его призыв пуст

— Алексей Пушков (@Alexey_Pushkov) March 31, 2016
The post came as a reply to a Barack Obama article published by the Washington Post newspaper. In it the US president urged the United States and Russia to negotiate a reduction in the stockpiles of nuclear weapons and to ratify the Comprehensive Test Ban Treaty, as well as sign a new treaty to end the production of fissile material for nuclear weapons.
READ MORE: Stop scaring Baltics with Russian tanks, deputy defense minister tells journalists

One day earlier, Vladimir Putin's press secretary Dmitry Peskov told reporters that Russia would not take part in the Nuclear Security Summit opening in Washington this week.
"We faced a certain lack of cooperation during the preliminary stage of working on issues and topics of the summit. That's why in this case there is no participation of the Russian side," he said.
Peskov added, however, that Russia and the US would continue bilateral talks on nuclear security.
Peskov also commented on Obama's article in The Washington Post, calling the anti-Russian claims made by the US president "unfounded." "In this particular case, the Russian side maintains its commitment to the Intermediate-Range Nuclear Forces Treaty (INF). We see any complaints in this sphere as absolutely unfounded," the official told the press. He also added that Russia also had a number of claims concerning the US adherence to the INF treaty, but saw unfit to discuss such issues by publicly trading accusations.
You can share this story on social media: