Stop scaring Baltics with Russian tanks, deputy defense minister tells journalists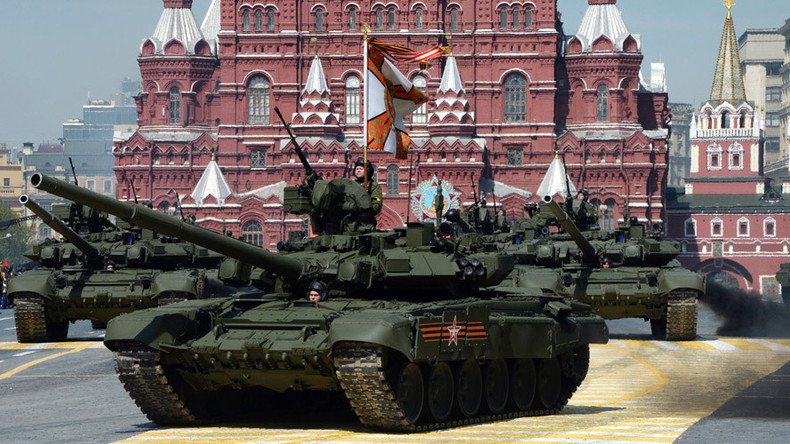 Russia does not want war and has no intention of sending troops to European countries, Deputy Defense Minister Anatoly Antonov has said, adding that mass media must stop spreading 'scare stories' about the Russian military 'threat.'
"We should stop the spreading of these scary tales alleging that Russia intends to send tanks to the Baltic countries, to Sofia or Budapest. No one has any intention to do this. There are no such plans. Russia wants no war. Any statements that say that Russia intends to launch a war are simply ridiculous," Antonov said in an interview with Deutsche Welle.
"It is a very old trick in the Baltic states – to shout 'Russians are coming! Save yourselves while you still can!' It works, it has proven its effectiveness in getting more defense spending for governments and in getting financial aid from such countries as Germany, France or Italy," the Russian official noted.
READ MORE: Unfounded claims? NATO 'categorically rejects' it threatens Russia
Speculation over potential Russian aggression against its neighbors in Eastern Europe as well as other nations has appeared frequently over the past few years. Russian officials have rejected such reports as scaremongering and as attempts to hide real problems behind fiction.
Antonov's latest comments came soon after the Estonian Information Department released a report in which Russia was named as the only outside force that could threaten Estonia's constitutional order. Earlier this month US Defense Secretary Ashton Carter named Russia among the main threats to American security.
Amid this backdrop of various reports and analysis highlighting the alleged Russian threat, the US military has itself prepared a plan to deploy more troops and weapons in Europe.
According to the Military Times, the United States could soon station "one or more" of its army brigade combat teams to the region. If approved, the new deployment could involve thousands of US troops. An average American brigade combat team (BCT) is composed of between 3,000 and 5,000 personnel. The US Army had four brigades in Europe until 2012, when it decided to deactivate two of them. Recently, the US Army has returned more than 200 vehicles, but those are positioned in warehouses and not attached to permanent combat units.
READ MORE: Pentagon mulls more permanent troops in Europe - report
Russian officials also noted in their explanations that the allegations of Russia's aggressive plans must be connected with the ongoing discussions on the US military budget. "The reason is simple – the discussion of the military budget in Congress for the next year," Russian Defense Ministry spokesman Major General Igor Konashenkov said in February. "One needs to remember that the 'Russian threat' has been the best-selling threat delivered by the Pentagon not only to Congress, but also to NATO partners since the middle of the previous century," he said. "What would they do without us?" he added.
You can share this story on social media: