Russian human rights advocates propose alternative NGO for Eurasian states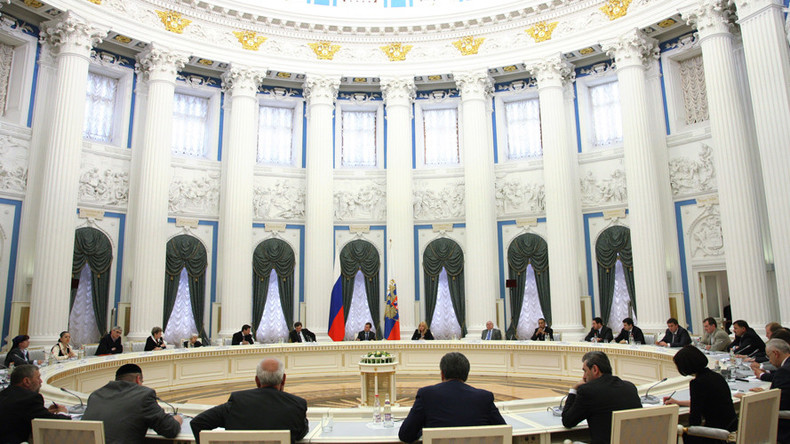 Russian activists have prepared a proposal to launch a major international rights organization that would work in the Eurasian space and would be not as 'politically-biased' as Human Rights Watch and Amnesty International.
"We want to create the Eurasian Human Rights Group or EARG with the primary task of constant monitoring of observation of human and civil rights. It is important for activists to coordinate their activities and when it's necessary to urgently go to places where violations of human rights are registered. In addition, our group will distribute humanitarian aid," the main figure behind the project, the head of the Russian Volunteers Union and secretary of the Russian Council for Human Rights, Yana Lantratova, said in comments to Izvestia daily.
READ MORE: Rights activist wants retailers to give unsold food to charity
She also told about plans to accredit the new group with all international institutes, such as the United Nations, the Eurasian Economic Union and the Commonwealth of Independent States. "Our main objective is openness and independence, the ability to operatively assess any events and react on them," she said.
The plan has already gained support from several rights groups from post-Soviet republics. The head of the Against Rights Arbitrariness group and ombudsman of Armenia, Larisa Alaverdyan, told reporters that her colleagues welcomed the idea of a new independent association. She added that once the group is organized it should develop particular procedures allowing it to resolve various conflicts concerning human rights in the Eurasian states.
Kyrgyz rights activist Asilbek Egemberdiyev said that in his view the new association could concentrate on problems of labor migrants as often people who work outside their home countries are deprived of even basic support of their rights.
This is not the first time Russian politicians have sought a joint rights movement by post-Soviet states. In May 2014, MP Leonid Slutsky (LDPR) suggested the Commonwealth of Independent States set up its own Court of Human Rights to investigate the political crisis in Ukraine and the events that led to the installment of the current Kiev regime and the subsequent military conflict in that country.
READ MORE: Lawmaker calls for CIS human rights court to try Ukrainian violators