Lawmaker calls for CIS human rights court to try Ukrainian violators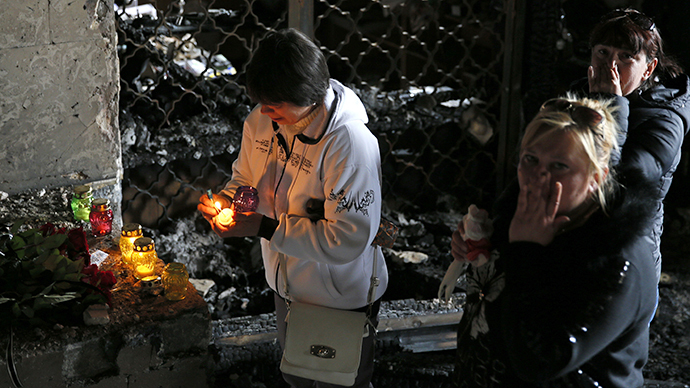 A senior Russian MP has suggested the Commonwealth of Independent States set up its own Court of Human Rights to investigate the events that led the current Kiev regime taking power and the actions of pro-Maidan radicals against federalization supporters.
MP Leonid Slutskiy of the Liberal-Democratic party caucus said he supported other Russian lawmakers in their intent to present a lawsuit against the Ukrainian authorities to the International Criminal Court in the Hague, but added that the CIS – the Russia-led economic and political bloc uniting many of the former Soviet republics – could set up a criminal court of its own in order to judge on everything that took place in Ukraine from February this year.
"Representatives of the so called Kiev authorities who have ordered a punitive operation in Slavyansk and Kramatorsk, and who turn a blind eye at themassacre in Odessa, must be tried and convicted as war criminals. This is a repetition of the WWII tragedies, a second Katyn and a second Auschwitz. Only in the Odessa case this is the extermination of [Ukraine's] own people," Slutskiy was quoted as saying by the RIA Novosti news agency.
"In connection with this I can only support the suggestion to address the International Tribunal in the Hague and to the European Court of Human Rights. We should also again think about founding a separate Human Rights court within the CIS framework," the parliamentarian said.
Earlier this week MP Mikhail Markelov (United Russia) told reporters that he was preparing an official request to the Foreign Ministry to start suing Ukrainian authorities in the Hague in connection with the massacre in Odessa on May 2.
Also on Monday Russia's Foreign Ministry published the "White Book" report on human rights violations in Ukraine, and forwarded a copy of the document to the President. The ministry said the aim was to focus on facts which the international community and key international human rights bodies have not shown proper and impartial attention to.
Earlier in May Russia's public chamber initiated a petition aimed at bringing the current Kiev authorities to account for creating the conditions that led to the events in Odessa, and other human rights violations in Ukraine. One of Russian NGOs reported that it had prepared a lawsuit against the Ukrainian authorities and intend to submit it to the European Court of Human Rights. The initiative was backed by an internet petition that had already gathered thousands of signatures from supporters in Russia, Ukraine and all over the World.
You can share this story on social media: