'Cannon fodder attitude': Russian senator blasts US Air Force for abandoning Syrian allies
Published time: 7 Jul, 2016 15:05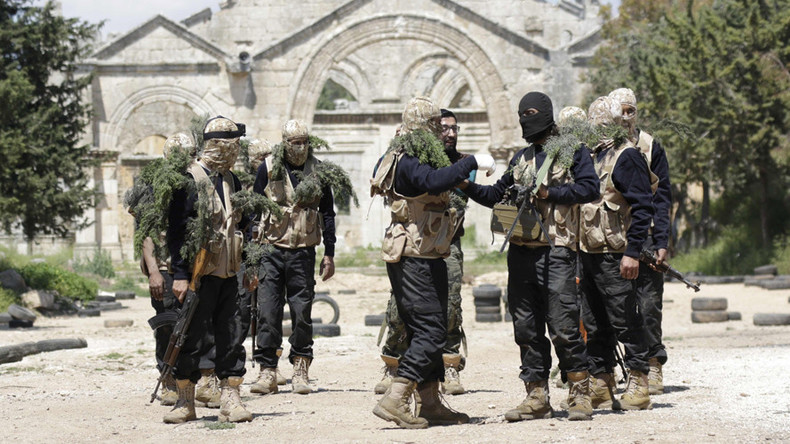 Russian senator and war veteran Frants Klintsevich has said an incident in which the US Air Force abandoned Syrian fighters during a major battle with Islamic State demonstrated that America only sees its allies as cannon fodder.
"The abandoning of allies by the United States during the battle with the Islamic State terrorists [IS, formerly ISIS/ISIL] could have lasting consequences. Obviously, the problem is not only in one failed operation. The very principles of interacting with allied forces during a war are put under scrutiny. Now, no one in Syria knows what to expect from the Americans," senator Klintsevich was quoted as saying by TASS.
"It is easy to imagine what consequences all this will have on the effectiveness of the war against terror," he added.
The senator was commenting on a report by the Washington Times, which revealed that in late June aircraft assigned to provide cover to an offensive launched by the US-backed and trained New Syrian Army against Islamic State near the Syrian town of Bukamal were diverted in the middle of the operation and sent to Fallujah, Iraq. As a result, IS repelled the New Syrian Army offensive and forced them to retreat about 200 miles, the report said.
READ MORE: Syrian rebels lose ISIS battle after being abandoned by US jets – report
Klintsevich, who is a retired colonel of the Airborne Troops and a veteran of the war in Afghanistan, said that he as a military officer cannot justify the decision made by US commanders. "I simply do not understand how one can abandon advancing troops and deprive them of cover. In reality this means that the people on the ground were left to die," he said.
"By doing so the Americans demonstrated that they see Syrian soldiers as cannon fodder. I don't think that they would execute such a maneuver if they had their own ground forces participating in the operation.
"No strategic reasoning can justify [the Americans' actions]. Such things simply should not happen in a war," the senator concluded.