Chechen leader names wanted terrorists hiding in Turkey, demands handover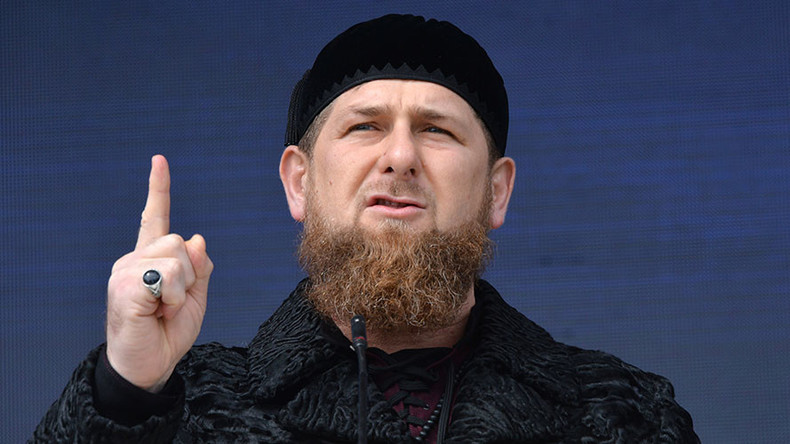 The acting head of the Chechen Republic has urged the Turkish authorities to do more to find, detain and hand over to Russia a number of suspected terrorists, who were supposedly hiding "on Turkish shores."
The address was posted on Ramzan Kadyrov's Instagram page, the Chechen leader's preferred medium for PR communications. The post came after news that one of the suspected organizers of the June 28 terror attack at Ataturk Airport in Istanbul, Akhmed Chatayev, had received refugee status in Austria. On a number of occasions, this helped him avoid extradition to Russia on terror charges.
READ MORE: 13 people, including 3 foreigners, detained over Istanbul airport attack – reports

Kadyrov writes in his post that when Chatayev left Chechnya he was an ordinary mobster, but after spending time in Austria, Georgia and Turkey he became a terrorist. "It was with the support of these countries' special services that he raised tremendous funds for worldwide infamous terrorist ringleader Hussein Gakayev, who has hundreds of lives weighing on his conscience," the post reads.
Kadyrov noted that if Chatayev's complicity in the Istanbul attack is proved, Western and Georgian special services should share the blame as well as all other agencies that took part in the making of this terrorist.
"If the Turkish authorities need some data on terrorists, I can name them yet another time. Write this down: Tarkhan Gasiyev, Ahmad Umarov, Ahmad Patayev, Shirvani Basayev, Mahran Saidov, Rizvan and Usama Yakubov, Aslanbek Vadalov, Movsar Chatayev, Khadi Aslanov, Rustam Naurbayev and their mentor Movladi Udugov," Kadyrov wrote.
Ahmed Chataev, a Russian citizen of Chechen origin fought on the terrorists' side in the Second Chechen War between 1999 and 2000. Later, he was marked as a Western European representative of Dokka Umarov, once "terrorist №1" in Russia. Chataev had been on Russia's wanted list since 2003 for terrorism-related crimes, but in the same year he fled to Europe and received asylum in Austria, which allowed him to evade extradition.
READ MORE: Kadyrov blames Turkey for executing 'Western plan to destroy Muslim nations'

Between 2012 and 2015, Chataev was reportedly living in Georgia, where he also joined some terrorist groups and served a prison sentence on terrorism-related charges.
In 2015, he reportedly joined Islamic State (IS, formerly ISIS/ISIL) and is currently fighting in Syria. Deputy chairman of the Russian Investigative Committee Andrey Przhezdomsky told reporters earlier that Chataev had been tasked with training future suicide attackers, chosen from a unit consisting primarily of immigrants from the North Caucasus.
The fatal gun and suicide bombing attack at Istanbul Ataturk Airport took place on June 28. At least 44 people were killed and over 230 were injured. Turkish police have detained 13 people, including three nationals from ex- Soviet states over suspected links to this act of terrorism.
You can share this story on social media: