Kadyrov blames Turkey for executing 'Western plan to destroy Muslim nations'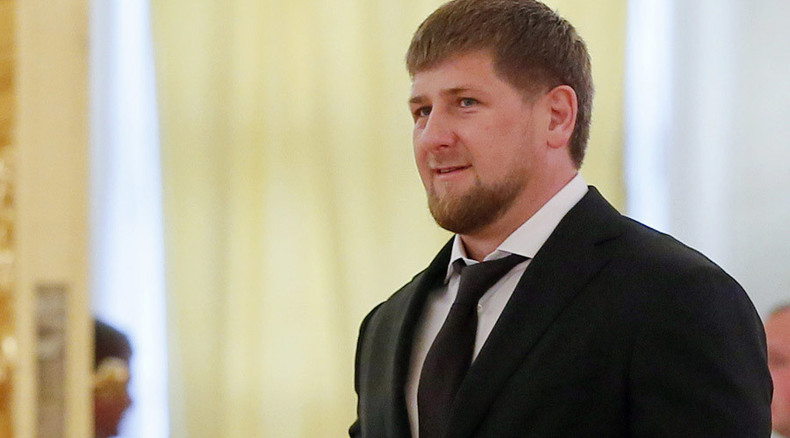 The head of the Chechen Republic has accused the Turkish authorities of aiding the Islamic State terrorist group and taking part clandestinely in Western nations' plots to weaken and destroy Islam.
Ramzan Kadyrov shared his ideas through a post on Instagram. He said it was a reply to accusations by Turkish mass media that he was opposing Muslims and acting on the side of infidels. Also, the Chechen leader countered the statements of the same mass media that Turkey has always helped the Chechen people.
"I prefer exact statements and I am asking you – when, where and with which has Turkey ever helped Chechnya and my people? Show me a single school, hospital, kindergarten or mosque presented to Chechnya," Kadyrov wrote. "You only helped terrorists, Wahhabis. You raised funds for them, you offered them medical treatment and rest and they committed terrorist attacks, and killed Chechen people. Was this your help?"
READ MORE: Kadyrov calls for Muslims worldwide to unite to defeat ISIS
The Chechen leader also accused Turkish journalists of distorting historical facts, saying the 'help' could be the immigration of tens of thousands of Chechens to Turkey in the 19th century, but this caused nothing but suffering. "Turkey lured tens of thousands of Chechens through deceit. They had to live in very harsh conditions. Over half of them perished within the first five years and any attempts to return to Russia were answered with gunfire," Kadyrov said.
He went on to accuse the Turkish authorities of helping terrorists from Islamic State (IS, formerly ISIS/ISIL) and other terrorist groups. "Turkey is not fighting ISIS! They are making business, they buy oil from them and finance the enemies of Islam who kill thousands of Muslims!" he wrote.
"The aircraft that Turkey has shot down was our aircraft! You know that there are millions of Muslims in Russia, why did you act on the hint of the United States and other Western nations, downed our plane and killed our pilot, who fought ISIS and protected Muslims?" the Chechen leader asked his Turkish opponents.
"I am the defender of Islam and Turkish authorities are helping to destroy Muslim nations and peoples. Wake up!" Kadyrov concluded.
READ MORE: Kadyrov asks Putin to allow Chechen infantry to fight in Syria
Ramzan Kadyrov presents himself as a devout Muslim and often addresses the global Muslim community on various issues. Earlier this year, he expressed confidence that IS had been created "first of all against Russia," and warned of the threat the jihadist group and the conflict in Syria pose to Russia's security.
He has also repeatedly accused the US and other Western nations of "spawning" IS in order to incite hatred towards Muslims all over the world, distract public attention from numerous problems in the Middle East, and destroy Islamic nations from inside.
LISTEN MORE:
Last year, Kadyrov vowed to destroy IS after the group threatened to attack Russia. He also said he has repeatedly asked Russian President Vladimir Putin to send Chechen infantry and himself to Syria to take part in the anti-IS operation.
You can share this story on social media: