Duma committee softens restrictions on exiting Russia in new anti-terrorist bill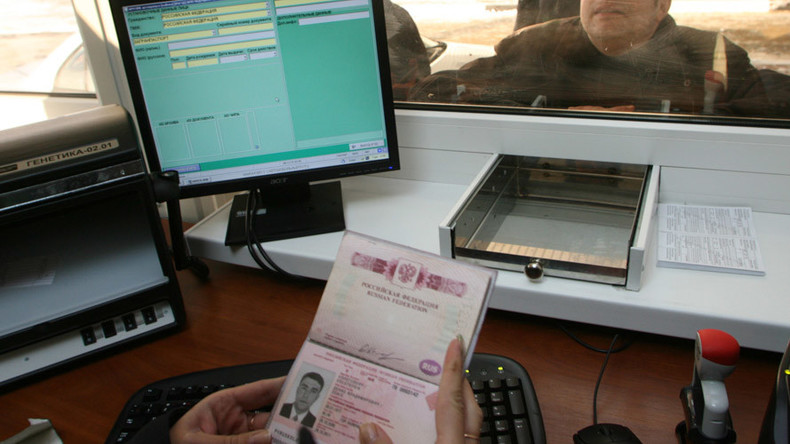 The Lower House's anti-terrorist committee has approved the latest anti-terrorist package on its second reading, removing a ban on exiting Russia for people who had received warnings over possible participation in terrorist activities.
The committee altered the suggested amendments to the existing law "On regulating of entering and exiting the Russian Federation", leaving the temporary ban for exiting the country only in the following cases: those who have been convicted of committing terrorist attacks or assisting terrorists; public calls for terrorism or advocating such activities in public statements; undergoing terrorist training; participation in a terrorist group or organizing such groups, and for hijacking an aircraft or a train for terrorist purposes.
READ MORE: State Duma gives 1st nod to new anti-terrorist laws
Once the bill is passed the restrictions on exiting Russia would also apply to people convicted of attempts on the lives of state officials, attacks on international institutions, armed mutiny and seizing state power by armed force. However, the ban would only apply to this second group after they fully serve their sentences and all other court-ordered restrictions expire.
The State Duma committee removed the initially proposed five-year ban on exiting the Russian Federation for those who received official warnings "about inadmissibility of actions that create conditions for such crimes as terrorism, hostage-taking, hijacking aircraft and trains as well as for planning or inciting war."
The MPs left the part of the bill that allows denaturalizing convicted terrorists, but changed it so the law recognizes such people as voluntarily giving up Russian citizenship. Once the bill is passed, it would become an alternative possibility to deprive someone of Russian citizenship – at the moment such a move is only allowed for those who submit false information and forged papers when applying for it.
The latest anti-terrorist package of bills has been prepared by a group of lawmakers headed by Chair of the State Duma Committee for Security Irina Yarovaya. The motion was drafted in April 2016. Its sponsors said it was a response to the bombing of the A-231 jet liner in Egypt in October 2015 and the terrorist attacks in Paris in November last year.
Other amendments in the package include a separate criminal article that sets punishment of between 15 years and life in prison for international terrorism. Financing terrorist groups can carry up to 15 years behind bars. Terms of between eight and 15 years are proposed for assisting extremist activities unconnected with actual terrorist attacks.
If someone was aware of preparations to an act of terrorism, but chose not to inform law enforcers, that person could be sentenced to up to three years in prison.
READ MORE: South Russian region drafts bill on denaturalization of terrorists
The new bill also lowers the age threshold for terrorist crimes, such as actual terrorist attacks and hostage taking to 14 years from the current 16 years. Presently the age of minors in Russia is 16 years, with exceptions made for such crimes as murder, rape, kidnapping and some others. For these criminals are deemed to be responsible from the age of 14.