South Russian region drafts bill on denaturalization of terrorists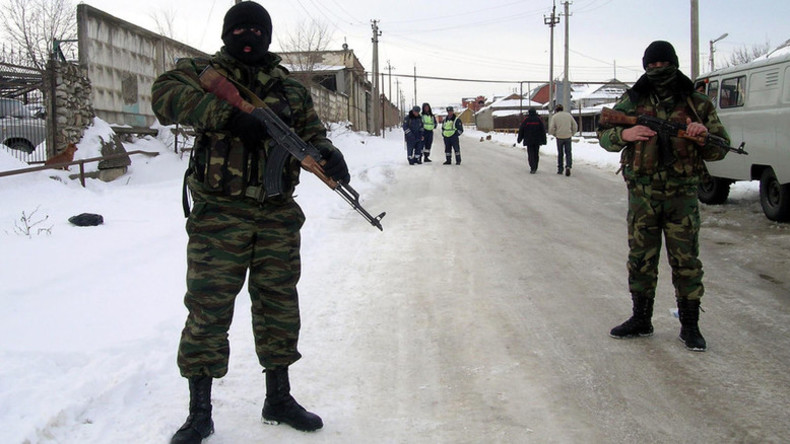 The legislative assembly of Dagestan has prepared and drafted a bill that, if passed, would strip Russian terrorists of their citizenship in the event of attacks on Russian military and law enforcers or other Russians in any part of the world.
The authors of the draft wrote in an explanatory note that such a step was necessary to secure the safety of the Russian Federation against international extremist and terrorist organizations, including groups which contain Russian members.
New citizenship shortcut for Russian-speakers of Soviet, Imperial ancestry
In its current form the draft orders the denaturalization of Russian citizens who participate in attacks on Russian military servicemen, including peacekeepers, and those who prepare and carry out terrorist attacks targeting Russian citizens and organizations, as well as the offices of Russian state bodies. The criteria of "participation" are strict, as even a trip abroad to join a terrorist organization can lead to the revoking of citizenship.
Dagestani lawmakers drafted the bill just days after the infamous terrorist group Islamic State (IS, also known as ISIS and ISIL) circulated a video in which a man identified as a Russian citizen executed another Russian citizen by beheading him. The terrorists accused their victim of working for Russia's Federal Security Service (FSB).
The head of Russia's Chechen Republic, Ramzan Kadyrov, said on Thursday that the man killed in the video was a Russian citizen from Chechnya and promised to avenge his death by killing all those responsible for the beheading.
READ MORE: Kadyrov promises to avenge Russian citizen beheaded by ISIS terrorists
You can share this story on social media: