Kadyrov promises to avenge Russian citizen beheaded by ISIS terrorists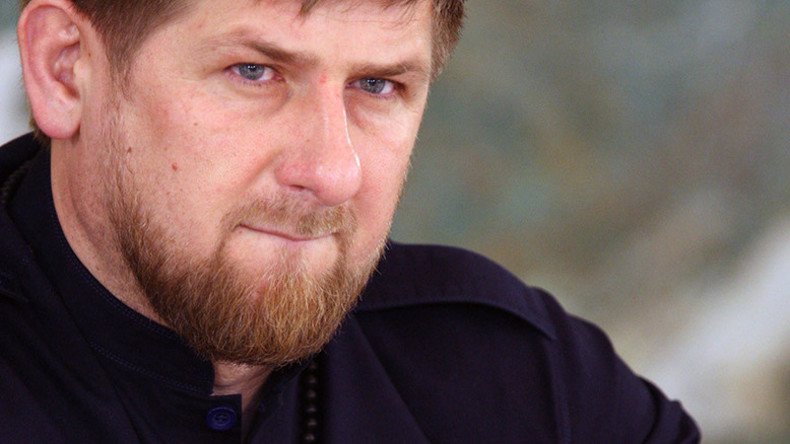 The head of the Chechen Republic, Ramzan Kadyrov, has confirmed that the man killed by Islamic State terrorists on their latest video was a Russian citizen from Chechnya and promised that lives of those who committed this crime won't last long.
Kadyrov told reporters on Thursday that the victim of the beheading was a Russian citizen and an ethnic Chechen, but noted that there was no confirmation of the man's previous connections with the Islamic State group (previously ISIS/ISIL).
The Chechen leader also promised to avenge the killing. "Chechens remember, know and will not leave this unanswered. Those who slaughtered our citizen will not live long," Interfax quoted him as saying.
READ MORE: ISIS video claims to show beheading of alleged 'Russian spy'
On Wednesday, ISIS released an Internet video with a reported confession and beheading of a man claiming to have arrived in ISIS-controlled territory with an assignment from Russia's Federal Security Service, the FSB. The victim identified himself as 23-year-old Magomed Khasiev from the Chechen capital, Gronzy. He said that that he was operating undercover in both Syria and Iraq, gathering information on Russian citizens fighting for ISIS terrorists, under orders from the Russian security services.
In the final minutes, the video switches to an outdoor location where an Islamic State militant threatens Russia and Vladimir Putin with attacks on Russian soil. The jihadist then appears to cut the prisoner's throat with a knife and behead him.
Russia is currently conducting a major Air Force operation against ISIS in Syria at the request of that country's government. According to the Defense Ministry, air raids have already destroyed thousands of terrorist strongholds, arms depots and other infrastructure. The operation has resulted in the halving of the terrorists' revenues through illegal oil sales – from $3 to $1.5 million per day.
Ramzan Kadyrov is known for his strong anti-ISIS stance and has made repeated statements in which he expressed his readiness to join the anti-terrorist operation in Syria together with Chechen special operations units.
READ MORE: Kadyrov asks Putin to allow Chechen infantry to fight in Syria
In mid-November, Kadyrov called on Muslims across the world to unite and destroy the Islamic State terrorist group. He also reiterated his point that the current Middle East crisis was masterminded by the United States and other Western nations to distract public attention from numerous problems in the region and incite hatred toward Muslims all over the world.
You can share this story on social media: