Senior MP blasts Russian athletes' ousting from 2016 Olympics as 'medieval justice'
Published time: 20 Jun, 2016 15:31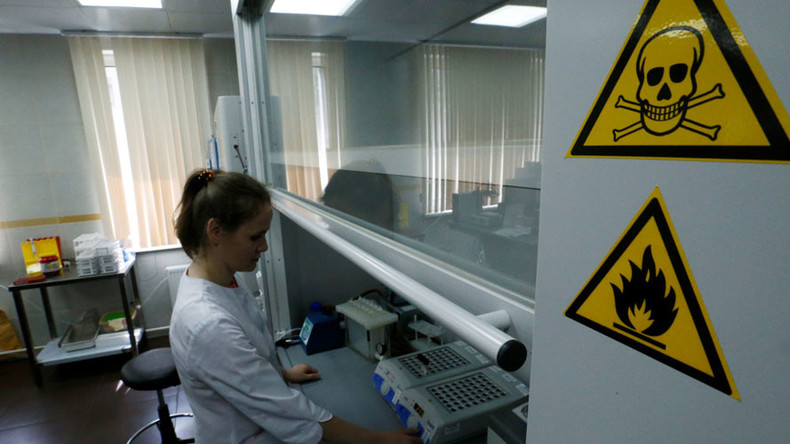 The head of the State Duma Committee for Civil and Criminal Law says the IOC's possible decision to bar the whole Russian national team from the Rio Olympics would violate human rights and harks back to medieval justice, with its presumption of guilt.
"This case violates some particular human rights. What is the difference between the presumption of innocence and the presumption of guilt that they want us to switch to? Presumption of innocence is the rule when prosecution needs to prove the suspect's guilt and presumption of guilt in which they want to immerse us is the opposite – it's the medieval principle when you have to prove that you are not guilty," MP Pavel Krasheninnikov (United Russia) told Interfax.
READ MORE: 'Russia's ban from Rio Olympics due to political intrigue'
The parliamentary was commenting on the statement by the International Association of Athletics Federations (IAAF) which had earlier announced that Russian athletes will be able to apply for permission to compete in the 2016 Summer Olympics if they can prove they took no banned substances.
On Tuesday, the International Olympic Committee is expected to hold a session on the problem at which it will decide on whether the Russian national team as a whole should be allowed to compete in the 2016 Olympic Games in Brazil.
Krasheninnikov added that in case the International Olympic Committee upholds the decision and bars the Russian team from participation, the lawyers must use the sports arguments and also turn to the human rights side of the problem. However, he acknowledged the fact that in this case addressing the European Court of Human Rights would be a formality because Olympic Games are an international event, and not limited solely to Europe.
READ MORE: IOC supports IAAF decision to ban Russia's track & field team ahead of 2016 Olympics

Vladimir Putin's press secretary Dmitry Peskov on Monday told reporters that Russian authorities would insist that "clean" athletes who never used any banned substances must not share the blame with those caught doping.
"Naturally, all of us regret the decision that concerns our track-and-field athletes, and President Putin has also expressed his regret when he spoke at the St. Petersburg Economic Forum. He said that from his point of view, a collective approach that uses collective responsibility criteria is not just and that the definitely-clean athletes who have never used doping must not suffer if someone was caught using banned substances," Peskov said.
"Definitely, this position will be defended at various levels," he added.