Government drafts fresh bill seeking to curb corruption in Russian state tenders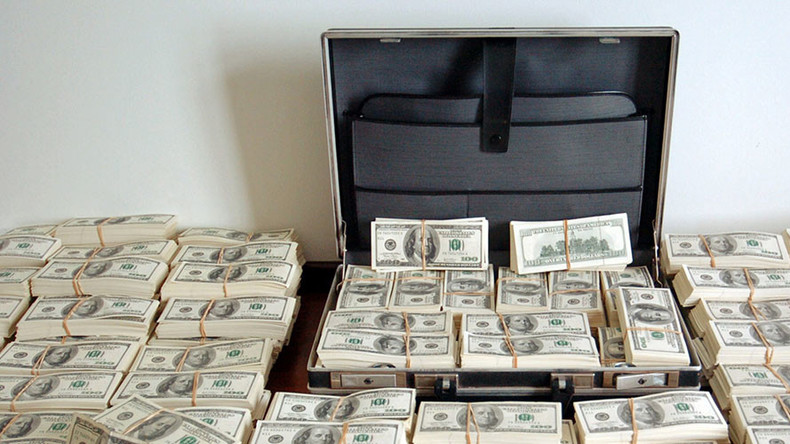 In a bid to stamp out the practice of "kickbacks" the Russian cabinet has drafted a bill that, if passed, would automatically bar people and companies earlier punished for economic crimes from participation in government tenders.
The draft, developed by the Labor Ministry, expands the list of criteria obligatory for tender participants with a ban on people earlier convicted for illegal entrepreneurship, bribery, or acting as an intermediary in corruption schemes. The ban also applies to people and firms who have been held accountable for graft and people banned by courts from taking certain posts or engaging in certain activities.
READ MORE: Russia to overcome corruption slowly but surely - Putin
"The bill aims to prevent the possibility of corruption in the course of distribution of state contracts, to boost competition and raise the effectiveness of spending of budget funds," the explanatory note attached to the bill reads. The document is presented as a part of the National Plan on Countering Corruption and an inter-departmental plan on countering kickbacks in state and municipal tenders.
When the draft was discussed at last week's government session, Prime Minister Dmitry Medvedev said it would make the whole system of state contracts more transparent. He also noted that similar legislative bans existed in many foreign countries, including European Union nations.
In May, President Vladimir Putin submitted a bill to parliament introducing large fines or up to four years in prison for acting as a middleman in commercial graft. At the same time, the draft introduces softer punishment for first-time offenders convicted of graft and bribery. The bill covers not only direct money payments, but also transfers of securities, property or property rights and services.
In January, Putin chaired the session of the Presidential Anti-Corruption Council and urged its members to step up their efforts, warning that if the anti-corruption program fails Russia would face much bigger problems. "The question is not in achieving some brilliant victories in this sphere today or tomorrow; this is a very difficult task. But if we stop now, things will only get worse. We must only move forward," Putin said.
According to the Russian president, in the first nine months of 2015, 8,000 people were convicted in anti-corruption processes and about 11,000 people received remands at work for failing to follow anti-corruption standards.
READ MORE: Putin drafts bill on criminal responsibility for graft mediation
In April 2014, the president approved a nationwide anti-corruption program and in December of the same year Putin himself drafted a new anti-corruption bill, proposing correctional labor be used as punishment and a decrease in the amount of fines for minor offences.
In addition, in August 2015, the Russian government approved a legal amendment that, once passed, would allow Russian law enforcers to open cases against foreign bribe-givers, when that bribery damages the interests of the Russian Federation.