Lawmakers mull fighting online gambling by fining users of casino websites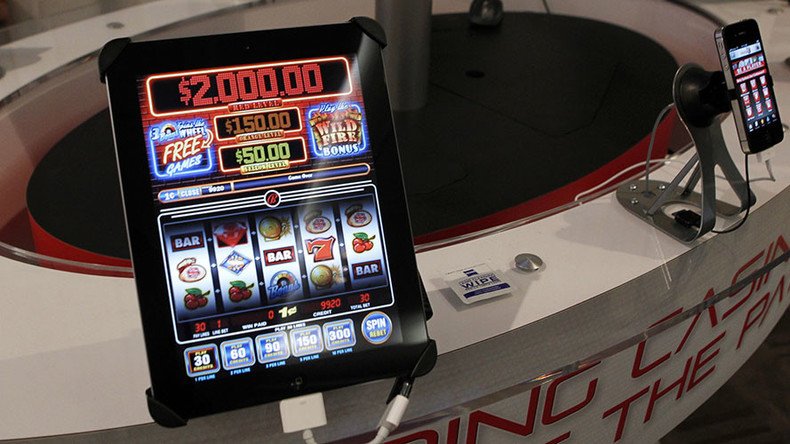 The legislature of the central Russian region of Tatarstan has drafted a bill that, if passed, would introduce fines for users of online gambling sites and for parents and guardians whose children get hooked on gambling.
The draft contains amendments to the Russian federal laws of organization of gambling and on licensing of certain types of businesses. It proposes that starting from next year anyone caught gambling on the internet should be fined between 10,000 and 20,000 rubles (about $150 - $300). The bill also orders separate fines of between 5,000 and 10,000 rubles ($75-$150) as punishment for involving underage persons in online gambling. Similar fines are suggested for parents or guardians who allow children to gamble on the internet.
READ MORE: Gambling banned in southern Russia
One of the bill's sponsors, Rafil Nugumanov of Tatarstan's State Council, told the Izvestia daily that he and his colleagues were moved by the fact that people with gambling addiction get into dire straits even when they know they are violating the law by using gambling sites. At the same time, the lawmakers maintain it is impossible to curb illegal gambling websites without introducing responsibility for their users.
The bill also introduces punishment for landlords who allow gambling on premises they rent out. "If owners or sub-renters of real estate fail to take measures to prevent gambling by renters they should be fined up to 150,000 rubles (about $2270)," the document reads.
READ MORE: Russian gambling business may immigrate

Kirill Grinchenko of the Media Guards project affiliated with the parliamentary majority United Russia party told reporters he thinks the Tatarstan lawmakers' proposal is redundant.
"We are actively fighting online casinos and other websites that violate Russian laws. About 30 percent of all complaints we receive from our citizens are about such websites and access to these sites is usually blocked straight away. When owners launch mirror sites we take care of them as well," the activist said.
The existing Russian law forbids gambling in the country, including through the internet, with the exception of several areas called special economic zones. The current law allows the state internet watchdog to block gambling sites without a court order, but also permits site owners to contest the decision if they deem it unjust.
Also, in early 2013, Russia introduced a law restricting the rights and freedoms of people officially recognized as gambling addicts; they would be put under guardianship. The guardian would have the responsibility of dispensing that individual's income, whether it was a salary, pension or other form of income. The individual would still be allowed to carry out minor daily transactions.
READ MORE: Gambling addicts may be ruled 'incompetent' by amended Russian law
You can share this story on social media: