Russian gambling business may immigrate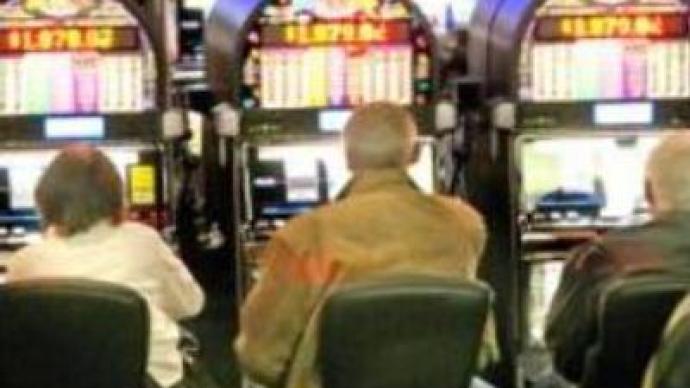 A new campaign is underway in Moscow calling for the closure of all the city's casinos and slot halls by the beginning of 2008. It comes six months after a new law, restricting the number of gambling institutions in Russia, was introduced.
Hundreds of campaigners are tackling the city's gambling habit head on. But to achieve their goal, they need to collect 50,000 signatures in ten days, which will then be passed on to the Moscow city Duma for consideration.If approved, it would lead to the closure of all gambling institutions across the capital by January 2008 – or maybe even sooner.The residents have the vital support of a number of state Duma deputies, who are also keen to consign the capital's 70,000 slot machines to history.
"Casinos must not be in areas where children, for instance, will be pressurised by them. When a person walks by a casino he may think; why work, why bother at all, if I can just go in and win? The temptation of easy money influences people a lot and affects their whole lives. But a person must work to earn money and should not rely on an easy win,"
said Andrey Samoshin, a State Duma Deputy. With a gambling hall on almost every street corner, the outcome of the authorities' decision could well speed up the changing face of the capital. There are 800 licensed casinos across the country – 60 of them are in Moscow. The annual turnover of the gambling industry in Moscow is $US 6 BLN.Meanwhile, the pressure is already on for the casinos to move out. A law passed last December will force all Russian gambling institutions to move to just four designated zones across the country from July 2009.But casinos say the real problem lies with a current lack of licensing and regulations and if this is not addressed then the consequences for the industry could be tough.
"We really do not believe the casinos will be moved out of the city by 2008 because this is obviously a political action by a political party. If nothing changes with the federal law, then of course we will have to shut down the business and move to other countries where the gambling business is legal,"
said Lavrenty Gubin, a casino employer.
You can share this story on social media: