Jailed Russian pilot Yaroshenko 'abandons faith' in US justice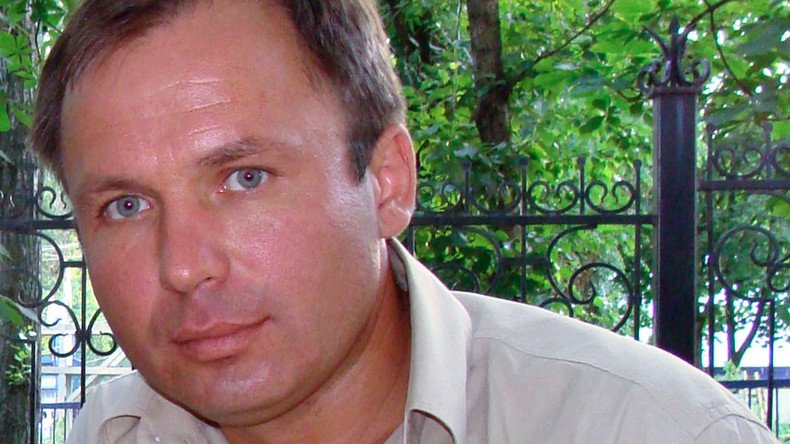 Konstantin Yaroshenko, a Russian citizen who is serving a 20-year sentence in a US prison, has said that he would no longer appeal to American courts, as he considers them biased and politicized and does not expect justice.
"I don't want to die here, in a US prison, but after the American court system has treated Russia's amicus curiae with such disrespect I no longer believe in civilized and lawful justice in America. This is the reason I refuse to participate in any further appeals and hearings," Yaroshenko told Izvestia daily.
"After Judge Shira Sheindlin's statement it has become clear for the whole world that the cases of Russian citizens convicted in the United States are politically motivated," he said, referring to the recent interview in which the judge who passed the sentence to Russian businessman Viktor Bout called this sentence "harsh and inappropriate."
READ MORE: 25-yr US sentence for Russian 'Lord of War' Viktor Bout inappropriate – judge

"After the court ignored all proof of my innocence, the kidnapping and tortures that had been applied to me and sentenced me to 20 years in prison, no one in the United States would confront their own justice. It is useless to hope that the Supreme Court would pass a lawful verdict on my case," the Russian citizen said.
"Here it is best to forget about democracy and human rights. I am here for six years already and the things that I have disclosed are child's play in comparison to other things that happen here," he concluded.
The desperate statement echoes the one that the Russian pilot made in mid-February this year. Back then, Yaroshenko told reporters that the US prison and court officials had repeatedly violated his rights and even deliberately attempted to kill him through cruel conditions and poor medical treatment.
'There is no justice here' – Russian pilot jailed in US tells of kidnap, torture & lies
Yaroshenko was sentenced to 20 years in jail in the United States in 2011 for allegedly participating in a conspiracy to smuggle drugs into the country. However, the charges against the Russian are based on testimony of US agents who launched a sting operation against him. He was arrested in Liberia and was flown to the US without any official extradition procedure, despite protests from Russia and violations of the diplomatic code. The pilot himself has always maintained his innocence, and insisted from the very beginning his case was not about drug trafficking. He says his poor command of English prevented him from understanding the nature of suggestions made to him by undercover DEA agents.
Yaroshenko's defense team have repeatedly stated that the whole scheme was organized by US special services in an attempt to extract evidence against Russian citizen Viktor Bout, the owner of a transport company who had also been illegally extradited to the US and sentenced after a DEA sting operation.
In 2015, Russia launched a criminal case against 11 US agents and four Liberian police officers over suspicions that they took part in the sting operation that ended in Yaroshenko's detention. The suspects were charged in absentia with kidnapping, threats of violence and forcing a person to testify in a criminal trial by using intimidation or torture. In Russia, these crimes are punishable with prison sentences of up to 12 years.
You can share this story on social media: