Most Russians support Kadyrov's candidacy to remain Chechen leader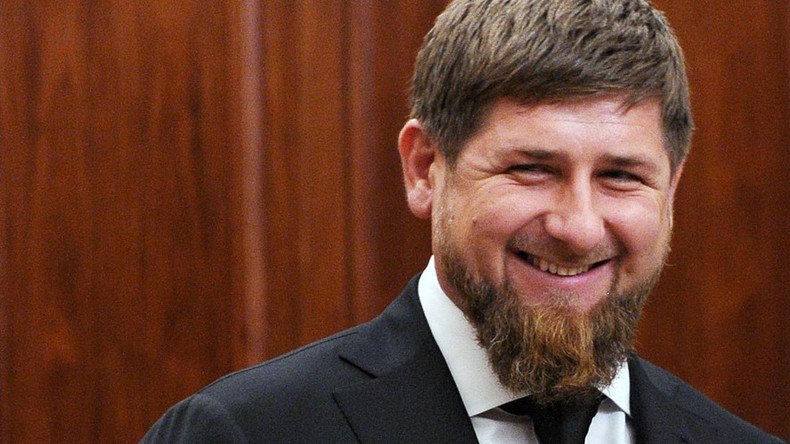 The latest public opinion poll shows most Russians support Ramzan Kadyrov's appointment as acting leader of the Chechen Republic and an equally large part of the public expect the situation in the North Caucasus to remain unchanged after this decision.
Research released by the independent polling agency Levada on Wednesday reads that 69 percent of Russians support President Vladimir Putin's decision to leave Kadyrov as acting head of Chechnya until the elections for a new leader of the region, scheduled for September. Thirteen percent of respondents said they disapprove of the move and 18 percent said they have no precise opinion over the issue.
READ MORE: More than 700,000 rally in Grozny in support of Chechen leader Kadyrov
During the same poll 41 percent of citizens said they consider the current situation in the North Caucasus to be calm. Forty-five percent answered that the situation is tense, while 5 percent said they had an understanding that the tensions in this Russian regions have reached a critical level. Some 18 percent of respondents said they could not give an exact answer to that question.
When researchers asked the respondents what further developments they expected in the North Caucasus Federal District, 61 percent said they expected no major changes. Fifteen percent said that the general situation in the region must improve in the near future and 13 percent said they expected things to worsen. A further 12 percent said they had no answer.
On March 25 this year, Putin appointed Kadyrov acting head of the Chechen Republic and said that he personally hoped for the latter's subsequent participation in the elections.
READ MORE: Putin backs Kadyrov to stay on as Chechen leader
"I count on the residents of Chechnya, the Chechen people, valuing all you have done for the republic during these elections. But I would like to reiterate one thing – we cannot be content with what has been done, we must always look into the future. We know that we can and we must do more for our people," Putin said.
Kadyrov first became the head of the Chechen Republic on March 2, 2007. He was reappointed to the post four years later, and this term was due to expire on April 5. With this latest appointment, he will remain at the helm until he is re-elected or replaced by the winner of new polls that are scheduled for September 18.
You can share this story on social media: