Russian investigators to launch criminal probe after Panama data leak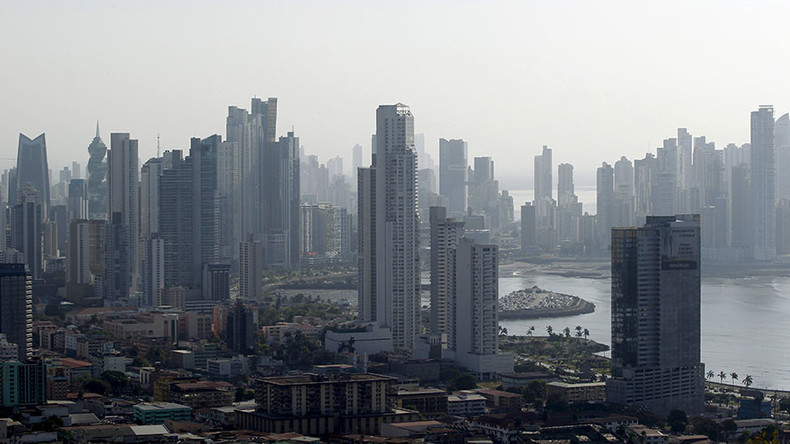 Russian prosecutors will open an investigation into the financial activities of the Russian citizens named in the leaked documents of a Panama law firm specializing in setting up offshore companies.
"Russia's General Prosecution Office will verify the data made public by national and international media sources regarding some Russian individuals and entities, allegedly having offshore companies and bank accounts," Aleksandr Kurennoy, spokesperson for the office, said.
READ MORE: Putinophobia hits boiling point: Kremlin says 'insinuations' in Panama leak don't need response
The probe is to establish whether the financial operations of the people and companies mentioned in the leak comply with Russian and international law and do not promote corruption and money laundering, Kurennoy added.
The so-called 'Panama Papers', comprised of 11.5 million documents of the Panamanian law company Mossack Fonseca, were released by Germany's Süddeutsche Zeitung newspaper on Sunday. The documents expose the offshore holdings of 12 current and former world leaders as well as 128 politicians and officials from various countries.
Russian President Vladimir Putin was not targeted in the Panama Papers leak, according to the head of the International Consortium of Investigative Journalists (ICIJ). Neither Vladimir Putin nor any members of his family were mentioned in the papers. However, many outlets chose the Russian president's photo to illustrate the revelations when leading with the story.
Kremlin spokesman Dmitry Peskov said in comments on Monday that the leak contains "just some insinuations, speculations, reflections that do not require a response."
READ MORE: Panama Papers: German paper publishes 'biggest leak in history' on corruption
Several countries, including Australia, France, New Zealand, Austria, Sweden, the Netherlands and Panama, have already launched probes, promising to put on trial those involved in tax dodging cases. Other countries, such as the US, have said that they are looking into the matter.
You can share this story on social media: