LGBT activist wins court case against Russian region over gay pride ban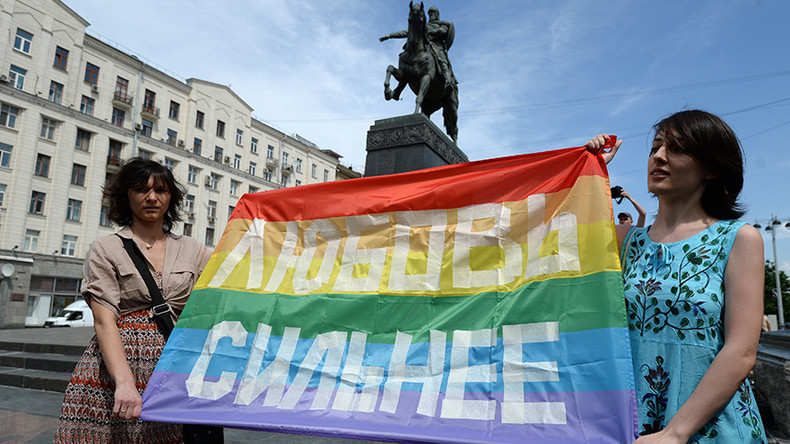 A court in the Northern Russian city of Kostroma has ruled that municipal authorities had wrongly banned LGBT marches and pickets and ordered monetary compensation in favor of gay rights activist Nikolay Alekseyev.
The press service of the Sverdlovsk District Court in Kostroma reported on Monday that the judge ruled to partially fulfill two lawsuits filed by Alekseyev against the Financial Directorate of the city administration and ordered the city authorities to pay the activist compensation of 6,000 rubles plus 300 rubles of court fees (about $90 in total). The press service added that one more "Alekseyev vs. Kostroma administration" case was still being considered.
READ MORE: Russian Gay Pride organizer seeks urgent meeting with Putin
According to Russian news portal RBC, the court decision concerned the events of April 2014, when city authorities in Kostroma refused to license a gay pride event that organizers named 'For Ranevskaya!' in honor of Soviet-era movie actress Faina Ranevskaya, known for a collection of her witty sayings. One such famous saying was "Homosexuality is not a perversion. Field hockey and ballet on ice are," and activists intended to carry slogans with this phrase at their event. The other court decision dealt with the official ban on the gay pride parade in Kostroma in June 2014.
One of the best-known figures in the Russian LGBT movement, Alekseyev has repeatedly attempted to organize gay pride events in various parts of the country, but with no success. Usually the authorities refuse the required license for such events over fears of potential conflicts between their participants and ordinary citizens. In addition, Russian law currently forbids the promotion of 'non-traditional sexual relations' to minors and the format of street march or picket does not allow for control of children's access to the event.
READ MORE: Top Russian cleric seeks nationwide referendum on criminalizing male homosexuality

In 2013, two Russian female MPs, who were key sponsors of the 'gay propaganda bill', sued Alekseyev over insults he allegedly used while commenting on their legislative initiatives on Twitter. The lawmakers asked the Prosecutor General's Office to start a criminal case into insulting a state official – a felony punishable by a fine of up to 40,000 rubles (US$1,200 back then) or up to one year of community service.
Law enforcers started the case, but it was closed in October 2015 due to expiration of the statute of limitations and because of a nationwide amnesty.