'My time is past': Chechen strongman leader Kadyrov announces he's stepping down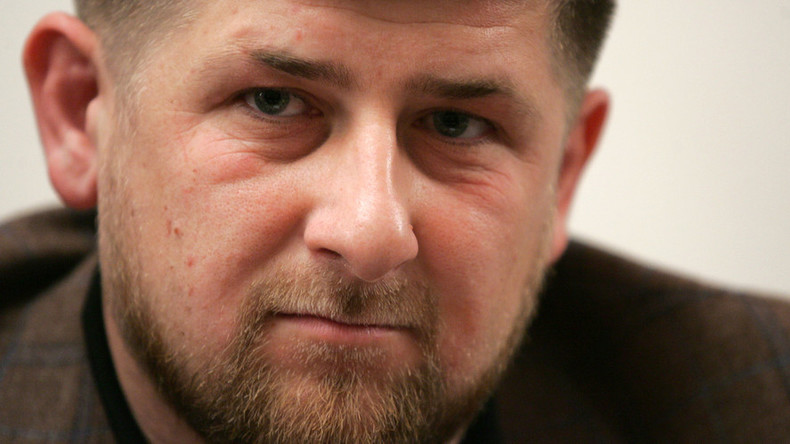 Ramzan Kadyrov, whose tenure as the leader of the Chechen Republic expires in April, said he would step down from his office and end his political career. Earlier, Kadyrov leaked an opposition report that called him a threat to Russia's security.
"My time is past. Every human has a limit. I believe Kadyrov has passed his peak," the Chechen leader said, referring to himself in the third person, in an interview on Saturday.
Kadyrov has been leader of Chechnya, a southern Russian republic with a turbulent and violent history, since 2007. Before that he served for two years as republic's prime minister and held several other significant posts related to security and governance before that.
Speaking to NTV television, Kadyrov refused to speculate who could replace him as leader, saying his team had plenty of strong candidates. He said would not seek a position in the Russian federal government.
"Family, personal life, Islamic studies – that's where I see myself. If there is a need for me to take in hands a shovel, an assault rifle or a backpack – I can do that," he said, adding that he believes that he's done his duty to his people.
After the interview, some Chechen public figures called for mass rallies to plead with Kadyrov to stay in power, but on Sunday he asked them not to do it.
"Of course, I am happy to see this public support," Kadyrov said. "It proves once more that a man should dedicate his life to his people. That's not what I voiced my opinion for," he wrote on his Instagram account, which he often uses to convey messages online.
Kadyrov's shock announcement came days after liberal opposition politician Ilya Yashin published a report, in which he called Kadyrov a threat to Russia's national security. He accused the Chechen leader of separatism, saying he has a private army, imposes Sharia law in Chechnya in violation of Russian Russia and maintains a lavish lifestyle funded by embezzled money.
Ironically, the report was leaked online by Kadyrov himself hours before its release. The Chechen leader said the report was blather and that he wanted everyone to see his disregard for it.
Ramzan Kadyrov became an influential figure in Chechen life as the right-hand man to his father Akhmad Kadyrov, who was a prominent religious and political leader. The Kadyrov clan was among those who pledged allegiance to Moscow in its confrontation with the government of the so-called Ichkerian Republic, which sought to create a radical Islamist state in Chechnya. Akhmad Kadyrov, an elected religious leader in Chechnya, opposed the introduction of the fundamentalist Wahhabi version of Islam and eventually became head of the republic as it returned under Moscow's full control.
A day after Akhmad Kadyrov was assassinated in 2004, his son was appointed deputy prime minister of the Chechen Republic. Due to his age, he was legally barred from becoming Chechen leader for two more years, but was widely viewed as the successor and new head of the republic in essence, if not in name.
You can share this story on social media: