'Blather!' Chechen leader raps opposition's 'sensational' paper on Chechnya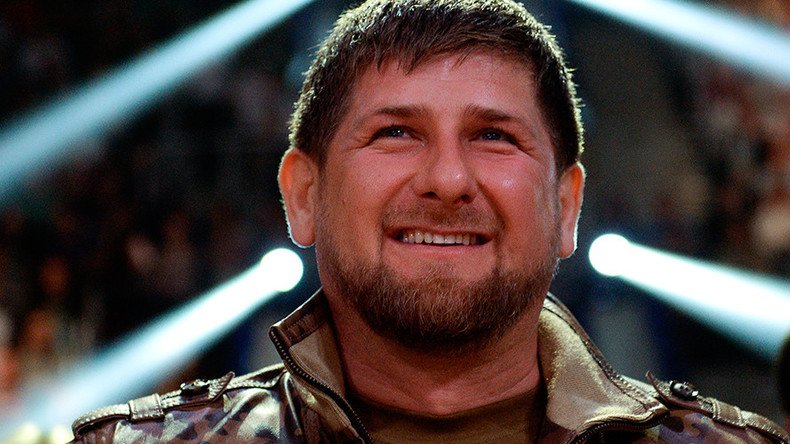 A report by an opposition politician accusing Chechen leader Ramzan Kadyrov of violent power grabs among other "revelations," was posted online by Kadyrov himself – hours before the official presentation. The paper is empty words and a "one-man show," he wrote.
The report, entitled "National Security Threat," was about to be presented by Ilya Yashin of the opposition party PARNAS on Tuesday at a special event. But the star of the report beat the author to it, sharing a .pdf version of the paper in an Instagram post.
"Dear friends!" the post reads. "We are publishing [the report] so that everyone could familiarize with it … on my accounts on VKontakte, Facebook and LiveJournal. I show my attitude towards this one-man show by sharing this masterpiece. We don't know how much blather will come next, but what was written is nothing but blather."
The paper featured a saga-style research of Ramzan Kadyrov's biography, and accused him of setting up his own army, introducing Sharia law in the republic as well as having a fancy lifestyle. Yashin, allegedly the main author, previously told media the report was open source-based and aimed at "opening Russian society's eyes" to Kadyrov as a "threat to national security."
Kadyrov, Yashin's report argues, owns a collection of luxury watches and cars, and even a private zoo, while his official salary hardly fits his lavish lifestyle. It also claims that the Akhmed Kadyrov charity fund is a cover-up for collecting money from local busnesspeople and politicians, and it has never reported on where the money goes.
In Yashin's words, the North Caucasus "dangerous and uncontrolled regime" is a ticking time bomb set by Vladimir Putin, as "Kadyrov's army" does not report to federal authority.
After the paper was leaked by the Chechen leader, Yashin attempted to save face by saying the blunder plays into his hands.
"Well done, Ramzan!" he wrote on his Facebook page. "I have to say thank you to Ramzan. I perfectly know how to deliver the report to those living in central Russia, the Urals, Siberia and the Far East. But distributing the paper in Chechnya was no easy task." To Yashin, Kadyrov's leak was a "serious help."
Explaining how Kadyrov managed to access the paper before the release, the opposition activist claimed that Open Russia, an opposition movement set up by controversial oligarch Mikhail Khodorkovsky, was given a copy of the paper, but "accidentally published it yesterday because of a technical error."
The presentation, however, was foiled on Tuesday at PARNAS' Moscow office where the event was taking place. An unidentified man disrupted Yashin's speech by throwing a bunch of bogus dollars at him, RIA Novosti reported. Shortly after, police evacuated the building telling the attendees to leave.
You can share this story on social media: