State Duma ponders tighter controls on internet news aggregators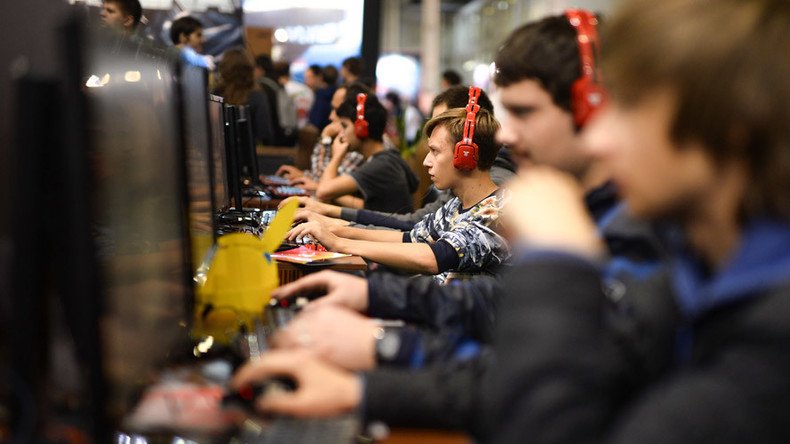 A group of Russian MPs have drafted a motion that, if passed, would introduce new operating rules for news aggregators on the internet, obliging them to verify any republished information and setting a 20 percent limit on foreign stakes in such companies.
According to popular business daily Kommersant, the bill focuses on news aggregators – companies or services which pull content from various sources together and provide it in one place – and is technically a set of amendments to the existing Law on Information and Information Technologies, dubbed "the law on bloggers" by Russian journalists. One of its key sponsors, Aleksey Kazakov MP of the center-left party United Russia, told Kommersant the main goal of the motion was "to fill the legislative vacuum" and introduce a law that would regulate a new, and therefore uncontrolled, sphere of business.
READ MORE: Legislative restrictions on popular bloggers come into force in Russia
The lawmaker said that the proposed amendments would make news aggregators responsible for spreading false information, practically forcing the internet companies to check the news reports before reprinting them or only to quote reliable sources. Violators could face fines of between 400,000 and 5 million rubles ($5200 - $65000 at current rate).
According unnamed Kommersant sources in the State Duma, the new bill could potentially affect about 30 internet majors, including Russian giant Yandex and such foreign companies as Google, Facebook and Twitter.
"Aggregators have become more influential than mass media. But we don't want to make their work too difficult and in the new bill we only allow state agencies to lodge complaints over aggregators' work, not ordinary citizens," he added.
"Ideological manipulations do exist and we must control them and bring any foreign influence to a minimum," the lawmaker said, explaining why the bill's sponsors wanted to limit the foreign ownership of news aggregators by 20 percent. He noted the bill would not cover the front pages of major trading sites unless these sites start reprinting news.
The head of the lower house Committee for Information Policy, Leonid Levin MP (Fair Russia), told reporters that he had not yet read the bill in detail but considered the suggestions of regulating news aggregators timely and useful.
Yandex's press service told Kommersant the company would have to completely close its "Yandex News" aggregator page, because the service was fully automated and there were neither the resources nor time to verify each of the 100,000 reports that get processed by the system daily.
Deputy Communications Minister Aleksei Volin said in comments to Interfax that the news about the fresh bill had come as a complete surprise: "We have not seen this draft, we have not received it and we don't like this idea," the agency quoted the official as saying.
READ MORE: Leftists push to equate popular Russian bloggers with mass media
In August 2014, Russia introduced a law requiring all blogs with 3,000 daily readers or more to follow many of the rules that exist in conventional mass media, such as tougher controls on published information and the ban on the use of explicit language.
The restrictions include the demand to verify information before publishing it and to abstain from releasing reports containing slander, hate speech, extremist calls or other banned information such as advice on suicide. The law also bans popular bloggers from using obscene language – a step which drew heavy criticism and mockery from the online crowd.
In March 2015, Fair Russia MPs moved to amend the bill with provisions that would grant popular bloggers the same rights as professional reporters, such as free access to information in state organizations and power bodies. These corrections have not yet been considered by the lower house.
You can share this story on social media: