Legislative restrictions on popular bloggers come into force in Russia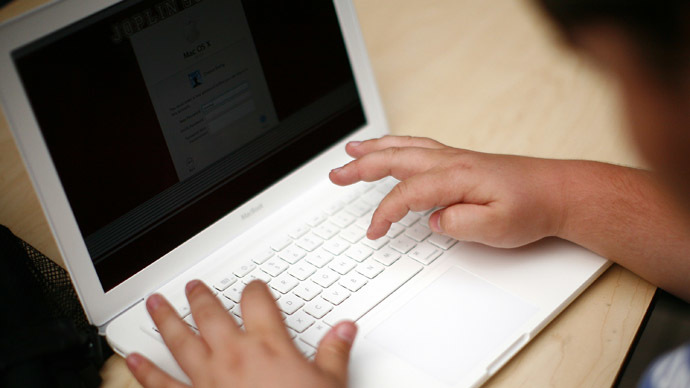 As of August 1 all blogs having 3,000 daily readers or more will have to follow many of the rules that exist in conventional mass media, such as tougher control on published information or the ban on use of explicit language.
The set of amendments to the Administrative Code, the Law on Information and the Law on Communications , dubbed by reporters as the 'Bill on Bloggers', was signed into force by President Putin in early May this year.
The draft introduced the definition of a popular blogger as someone whose internet page attracts at least 3,000 readers every day (earlier this week the authorities announced that these should be unique visitors, not just page hits). Such authors will now have to register with the state watchdog Roskomnadzor, disclose their real identity and follow the same rules as journalists working in conventional state-registered mass media.
The restrictions include the demand to verify information before publishing it and abstain from releasing reports containing slander, hate speech, extremist calls or other banned information such as, for example, advice on suicide. Also, the law bans popular bloggers from using obscene language, drawing heavy criticism and mockery from the online crowd.
Roskomnadzor representatives have noted in press comments that the physical location of the web authors makes no difference for them – everyone writing in Russian and targeting Russian audience must comply with the rules or the access to their content would be blocked on the Russian territory.
Individuals who violate the law can be fined between 10,000 and 30,000 rubles (US$285-$855) and in cases when popular blogs are maintained by legal entities fines can reach 500,000 rubles ($14,285).
Russian internet companies have protested against the additional responsibilities and limitations and even have taken some measures to bypass the new law. For example Yandex Corporation stopped publishing the statistics on blogs and the major blogging platform LiveJournal has altered the presentation of readers' statistics making the top figure '2500+'. To this the state officials noted that they had own tools for counting visitors and promised that the law would be enforced properly and in time. In early June, Yandex closed its own blogging service that was not very popular anyway.
On August 1, the Izvestia daily quoted its sources in Roskomnadzor as saying that the agency had already prepared the list of six people who fall under the definition of popular blogger. They are comedian and actor Mikhail Galustyan, photographer Sergey Dolya, journalist Dmitry Chernyshev, writer and leftist politician Eduard Limonov and writer Boris Akunin, who also uses his blog for spreading liberal opposition views.
The pro-Kremlin blogosphere is represented by Ashot Gabrelyanov – the head and owner of the NewsMedia corporation, which is known for pushing the official line despite technically being in private hands.
On August 1 Roskomnadzor was considering 83 more applications from bloggers who wanted to be recognized as popular, the agency's spokesman told the press.
Independent web counter LiveInternet estimates the number of independent Russian bloggers with audience exceeding 3,000 unique daily visitors at about 500. As far as social networks are concerned, LiveInternet owner German Knimenko has told the RBC news agency that he personally thought that about 1,500 Russian-speaking Facebook users had audience of 3,000 readers or more.
You can share this story on social media: