Go East! Government supports Siberian resettlement of Ukraine refugees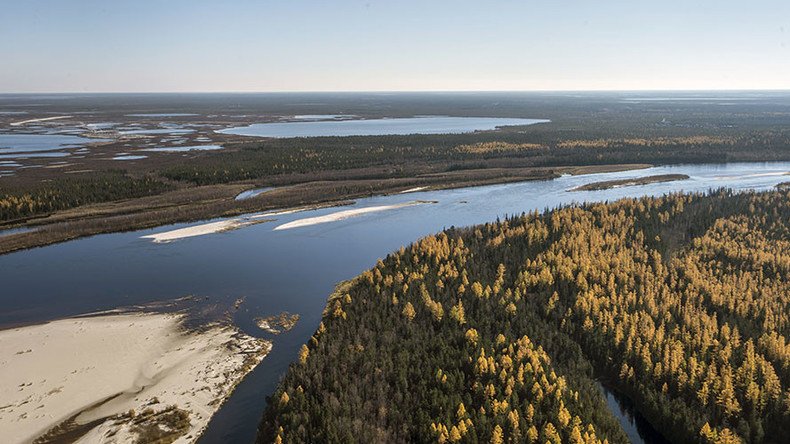 The Russian Ministry for Far East Development has supported a plan to offer citizenship and benefits to Ukrainian citizens who want to move to Russia and are willing to settle in remote but rapidly developing areas in eastern regions and Siberia.
The ministry issued an official reply to an initiative put forward by a group of Communist Party lawmakers headed by lower house MP Sergey Obukhov. The proposal suggested offering various incentives to Ukrainian refugees who agree to move to several "territories of priority repopulation." These territories include several regions in Eastern Siberia and the Far East, and the proposed benefits range from simplified naturalization to state-sponsored housing and loans.
READ MORE: Thousands of Ukrainian citizens to sue Kiev regime over human rights violations – Russian activists

The Ministry for Far East Development also said it had contacted the Federal Migration Service in order to further work on the project. It added that the current plan of development of the Far East envisages the creation of up to 50,000 workplaces in the regions mentioned.
In August last year, the head of the Federal Migration Service, Konstantin Romodanovsky, told reporters that the total number of people who had moved to Russia from southeast Ukraine since the beginning of the armed conflict in the region had exceeded one million. The official added that about 600,000 of these people decided never to return home.
Russia earlier offered a resettlement program to all foreign citizens with Russian family roots, and according to Romodanovsky about 114,000 of the Ukrainian refugees have taken part in the plan. The benefits offered include material aid and a short track to getting Russian citizenship.
READ MORE: Russia accepted over 1mn Ukrainian refugees forced out of homes by Donbass war

In mid-June 2015, the UN High Commissioner for Refugees said that in 2014 the influx of Ukrainian citizens seeking refuge on Russian territory put the Russian Federation in first place in the world by number of asylum applications. The official confirmed that the main reason behind this was the military conflict in Ukraine's Donbass region.
You can share this story on social media: