Deputy PM rules out Russian Air Force operation in Iraq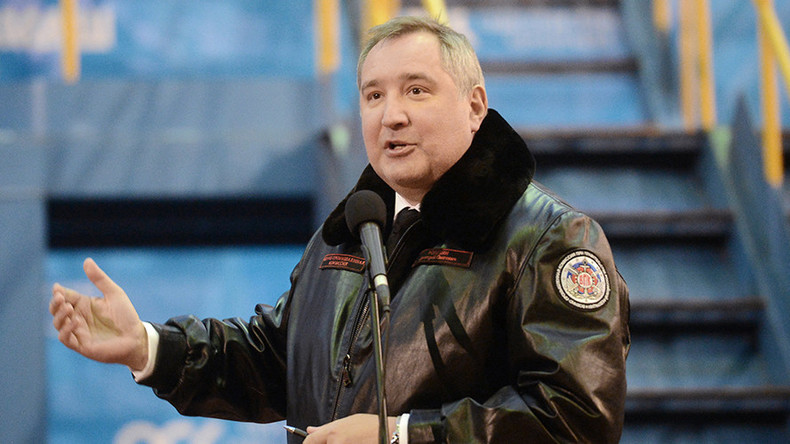 Russia is not planning to participate in any conflicts in Iraq, but will continue to help Baghdad with weapons and hardware deliveries, Deputy Prime Minister Dmitry Rogozin told reporters after a visit to Iraq.
"No operation of our forces is planned in Iraq - we haven't even discussed it. They simply want that no one obstructs their fight [with terrorism] and we, on the contrary, are helping them with weapons. We have repeatedly underlined it at our meeting with [Iraqi] Foreign Minister Ibrahim al-Jafari," Rogozin told business daily Kommersant.
He said Iraqi authorities are strongly against any incidents in which their borders are breached by foreign military contingents, such as what Turkish forces did in the north.
"[The Iraqis] got especially irritated when troops were brought in disguised as escorts of humanitarian convoys," Rogozin added.
"During all talks we had – with the Kurdish, Sunni and Shiite communities - they made it clear that the intrusion of at least 1,500 Turkish military servicemen in the northern region of the country was an invasion, a demonstration of aggression. The Turks have no reason and no excuses to be there," Rogozin stated. "The NATO countries, first of all the United States, are trying to justify [Ankara's] action, to help them evade responsibility, but Baghdad is very sensitive to such attempts."
READ MORE: Russia will defend interests outside its territory – weapons industry chief
Rogozin noted that Iraqi officials who he met during his visit demonstrated concern over the extremely harsh and intense mounting anti-Russian propaganda in the region.
"Concerning the allegations that Russian airstrikes cause casualties among civilians – my colleagues reiterated the statement that all our strikes are being delivered with high-precision weapons on confirmed targets," he said.
Rogozin also told reporters that he wanted to change the existing situation in which the security of Russian specialists in Iraq - in particular of people who work in oil extraction projects of Lukoil and Gazprom-Neft companies - is provided by Western military contractors.
"Of course we are not happy about this. Why should we pay money to veterans of the American and British special forces who, a few years ago, reduced Iraq to nothing with their own hands?" Rogozin asked. "We need our own, Russian people to work there because we will trust them with the security of our installations and with our own lives."
READ MORE: Russian 'Blackwater'? MPs call for local security industry loophole

According to Rogozin, the Turkish intervention in Iraq could be linked to the successful anti-terrorist operations by the Iraqi military, which was using Russian weaponry.
"President Vladimir Putin offered Iraq a helping hand in the most difficult moment, by ordering to speed up military deliveries of assault aircraft and ground forces' hardware. Because of this step, Islamic State [IS, formerly ISIS] was driven from positions it had occupied for months. And as soon as this happened, the Turkish contingent immediately moved to the North of Iraq," Rogozin said.
Rogozin, who is in charge of the Russian weapons industry, paid a historic visit to Iraq last week and took part in the first meeting of the Russian-Iraqi intergovernmental commission. During this session, Jaafari said his country planned to boost cooperation with Russia in fighting international terrorism and greatly appreciated the help already rendered.
Under the $4.3-billion contract signed in 2012 and expanded in 2013, Iraq has bought Mil-35 helicopter gunships and Sukhoi-25 assault aircraft from Russia, as well as Pantsir anti-aircraft systems and other weapons and hardware. The deliveries of equipment started in mid-2014.
You can share this story on social media: