Senator calls for stronger measures to counter ISIS propaganda in Russia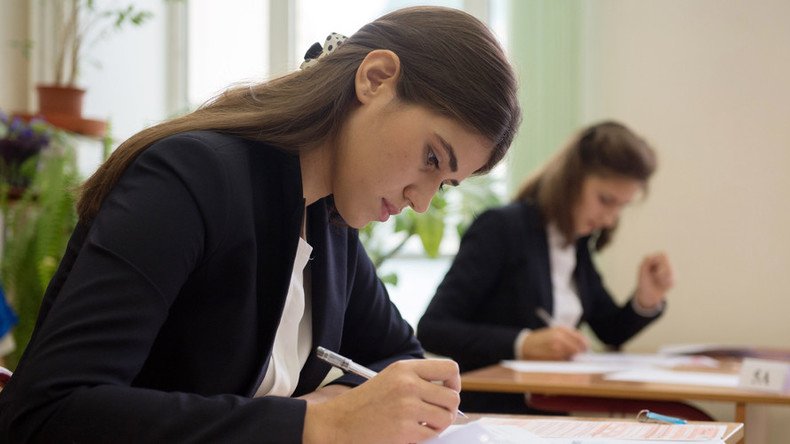 The head of the Upper House Committee for Ethnic Affairs has said that the war against Muslim extremism must begin with intense counter-propaganda, especially among the younger generation and in social networks online.
Hajimet Safaraliyev, the senator for the Caucasus republic of Dagestan, said in an interview with Izvestia daily that the propaganda campaign launched in Russia by Islamic State (IS, previously known as ISIS/ISIL) posed a very serious threat to stability and peace, and required urgent and large-scale counter-action.
The politician said that a "massive and persistent" propaganda campaign must be launched in schools and universities. He noted that everyone should participate – from parents and teachers to experts from counter-terrorist agencies and top academics. Safaraliyev believes that once this has been done, the results would be seen in as little as two or three months' time.
READ MORE: Russian region to distribute anti-ISIS book among Muslim clerics & civil servants

Safaraliyev also told reporters that recent events had demonstrated it was wrong to suggest there are some regions or ethnic groups that are especially vulnerable to terrorist propaganda. He noted that IS units are manned by people from all over the world, including citizens of EU nations.
"This speaks for the fact that not only Russia, but also other states are now losing in the ideological standoff in social networks and on the internet in general. It is due to modern communications and the active work on the web that this terrorist organization grew in the shortest possible time," the senator noted.
He then explained that counter-terrorist campaigns must go into detail when describing IS methods to the audience, and must show how the terrorists' statements can be dismissed as lies and manipulation. Safaraliyev emphasized the importance of a personal approach and real-time communication with every young person who could potentially fall victim to recruiters and fundraisers from extremist groups.
Another potentially effective measure was to attract popular bloggers and other celebrities to "create a general information background" that would show that the false values imposed by terrorist groups have nothing to do with real Islam.
The Russian senator promised that the Upper House Committee for Ethnic Affairs would in the nearest future to discuss the program of countering terrorist activities among the younger generation.
In December 2015 the Russian nationalist-centrist party Motherland announced it had prepared legal amendments that would order secondary schools to conduct anti-terrorist propaganda among pupils and explain the role of the state in countering extremist groups such as Islamic State. The sponsors of the motion noted in press comments that they were aware of the fact that schools were already providing anti-terrorist propaganda lessons as part of a course called 'basics of a safe lifestyle,' but added that the scale of the threat demands constant attention to the problem throughout the entire educational process.
READ MORE: Nationalists propose anti-ISIS lessons in Russian schools

In November the authorities of the central Russian region of Sverdlovsk launched a campaign among officials and Muslim clergy, pointing out the differences between extremist movements such as Islamic State and real Islam with its centuries-long traditions. For this, the local Muslim Spiritual Directorate and the Theology Department of the Urals State Mining University released a 70-page book that was handed to imams in mosques, civil servants whose work requires cooperation with believers, and also professors and students in higher educational establishments.
Since December 2014, Russia has officially designated Islamic State and the affiliated Al-Nusra Front as terrorist groups, banning all citizens from participating in these organizations and making those supporting them liable to criminal prosecution. In addition, two major Russian Muslim unions have issued fatwas against IS, branding all of its members enemies of Islam and calling for their punishment as criminals.
You can share this story on social media: